"LEAKED" Paul Walker Funeral Scene 'One More Funeral' From Fast & Furious 7 – VIDEO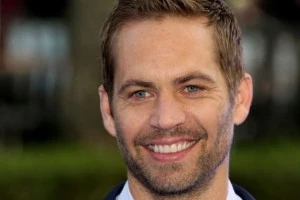 Check out this leaked clip of Paul Walker "Brian" attending a funeral in the new Fast & Furious 7. The scene was taken just days before Walker's car accident that led to his death.  The clip shows Walker's character Brian O'Conner talking to Tyrese Gibson's character Roman Pierce at the funeral of Han and Gisele, who died at the end of the sixth film.
If you listen closely you can hear Tyrese tell Paul "Promise me Brian, no more funerals," says Gibson.
Walker's responded with "Just one more."
http://youtu.be/ldoLMApv3J0