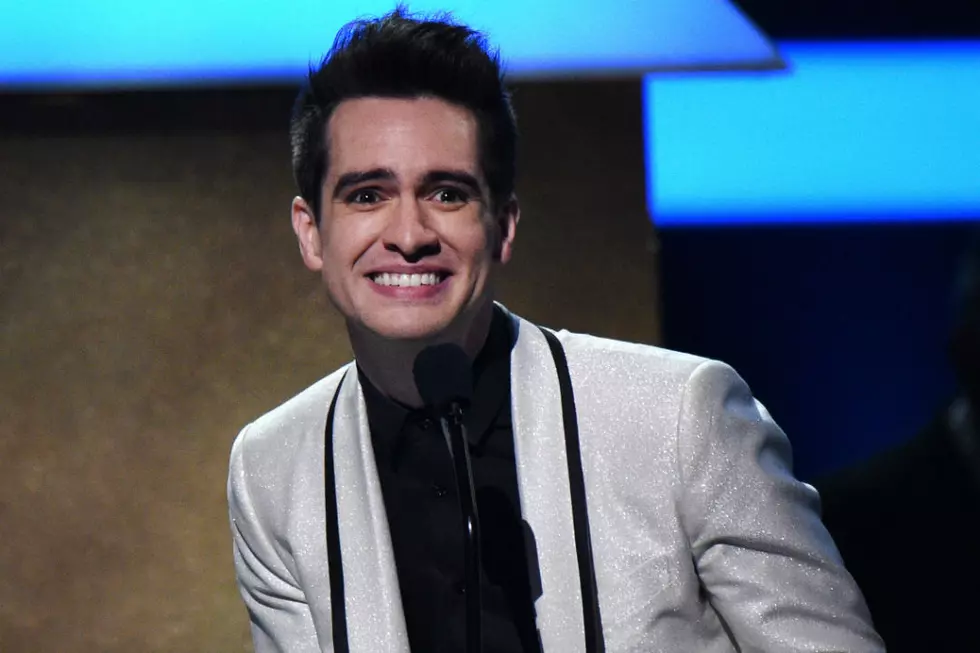 Brendon Urie Won't Greet 'Kinky' Crowds Anymore Because Panic! Fans Go Nuts
Kevork Djansezian, Getty Images
If you're hoping Brendon Urie will sign your playbill at a coming Kinky Boots show, you'll sadly have to settle for eBay to land an autograph — the Panic! at the Disco frontman said he's done greeting Broadway crowds because they're getting a little too rowdy after shows.
In a tweet posted Saturday (July 29), Urie noted: "Hey I love y'all. But I can't keep coming out to stage door when you scream in my face and don't listen. So I'm done hope to see y'all later."
And fans were a bit mixed where reactions were concerned — many were disappointed, but most agreed Urie deserved to be treated with respect. "I was at the show last night at 7 pm (it was so amazing btw) and I saw the crowds before and after the show. It was insane and people were pushy and loud and rude and no one deserves that," one noted, while another observed "lil reminder, brendon is a person too. stop disrespecting him and treating him like he doesn't have feelings."
Urie, who joined the cast of Kinky Boots in May, said taking on the role of Charlie Price was a dream come true, and that he couldn't wait to get started.
"This has been on my bucket list for the longest time," he said in a promotional video. "It really is a dream come true. I'm so incredibly excited…plus, you guys get to see me in those heels now."
Urie will be a part of the production through August.
PopCrush Cooks Up a Storm With Brendon Urie: