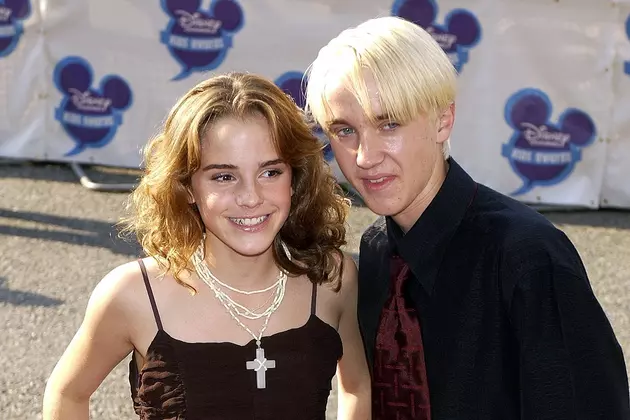 'Harry Potter' Stars Tom Felton, Emma Watson Reunite
Brian Rasic, Getty Images
Felton, 30, who played Draco Malfoy in the film series, posted a photo on Instagram with Watson and Matthew Lewis. Watson and Lewis portrayed Hermione Granger and Neville Longbottom, respectively.
The black and white picture shows Felton, Watson and Lewis smiling as they strike a pose for the camera. The post received over 817,700 likes from excited fans.
"School mates #hogwartsalumni," Felton captioned the snapshot.
Felton, Watson and Lewis co-starred in all eight of the Harry Potter movies. Watson said in an interview with Seventeen in January that she had a crush on Felton during filming.
"For the first two movies, I had a huge crush on Tom Felton. He was my first crush," the actress shared. "He totally knows. We talked about it -- we still laugh about it. We are really good friends now, and that's cool."
"To all the Potter fans who remind us to fight for the light," Isaacs wrote on Instagram at the time.
The Harry Potter movies are based on the J.K Rowling book series of the same name. Felton has since portrayed Julian Albert on The CW series The Flash, and will star in the upcoming film Whaling.
Copyright © 2018 United Press International, Inc. All Rights Reserved
20 Must-See TV And Movie Cast Reunions