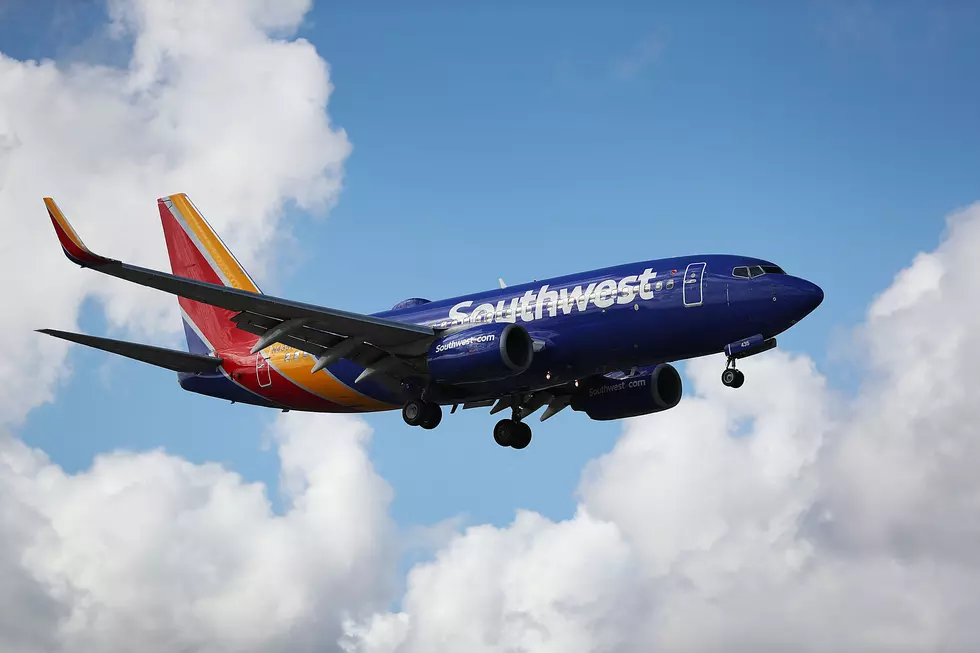 Southwest Airlines Making Things Right for Amarillo Travelers
Getty Images
If you had made plans over the Christmas break and it involved traveling you could have been in for some issues. If your trips included Southwest Airlines then I am sure you had major headaches over the break.
I am a huge fan of Southwest Airlines. We have used them for traveling for years. I even trusted them with my daughter when she was young and would travel as an unaccompanied minor. We did have one issue traveling back from visiting my mom in Phoenix.
I'm only telling this story because it shows how Southwest goes above and beyond. When my daughter was five she was traveling unaccompanied back to Amarillo. When she landed in Albuquerque the staff tried to have her get off the plane. She knew, even at five years old that she lived in Amarillo. They just misread the writing on the travel pass.
It took my daughter crying to convince them. She knew there would be nobody in Albuquerque to pick her up. After the trip home my daughter told me the story and she was terrified. So it lead me to write a letter to Southwest Airlines.
I didn't know if I would hear back from them. I did, though, and they were great. Faith received a handwritten letter from the airline. Not only that but they sent her a Holiday Barbie. Faith was excited. They also sent a travel voucher to get her on the plane again. Southwest really won her over. It was that Barbie doll that did it.
So we all know that Southwest had that meltdown over Christmas. Thousands of flights were canceled. A lot of Christmases were ruined. Passengers had issues heading home. They had to find alternate ways to their destination. It was a headache for all.
We were affected because Laila's dad was here in town visiting for Christmas. His flight of course was canceled. We didn't find out until late in the afternoon the Monday after Christmas. We were on the hunt to find a way to get him home. He had just started a new job and is still in training. He couldn't miss work. Luckily we found him another flight on American.
My niece and her husband ran into the same issues. Only they were leaving Phoenix and trying to get back to Denver. There were no flights that they could afford. So they ended up having to rent a car. They started on the nearly fourteen-hour drive home. There was a lot of stress from a lot of people trying to travel.
Now Southwest Airlines is doing all that they can, like they did for my daughter, many years ago to make things right. They have already said they would reimburse all travelers for any money they were out. This includes rental cars, other airline tickets, food, and hotels. Anything they were out of pocket for their meltdown. They are in that process now.
Yesterday every traveler received an email from Southwest's CEO, Bob Jordan.
In the email he said every traveler was going to get 25,000 Rapid Rewards bonus points. That equals over $300 in travel funds. These points do not expire and have no blackout dates. No, it's not a Holiday Barbie but I think this is a great step in restoring the faith.
See the Must-Drive Roads in Every State
LOOK: Route 66's quirkiest and most wonderful attractions state by state
Stacker
compiled a list of 50 attractions--state by state--to see along the drive, drawing on information from historic sites, news stories,
Roadside America
, and the National Park Service. Keep reading to discover where travelers can get their kicks on Route 66.