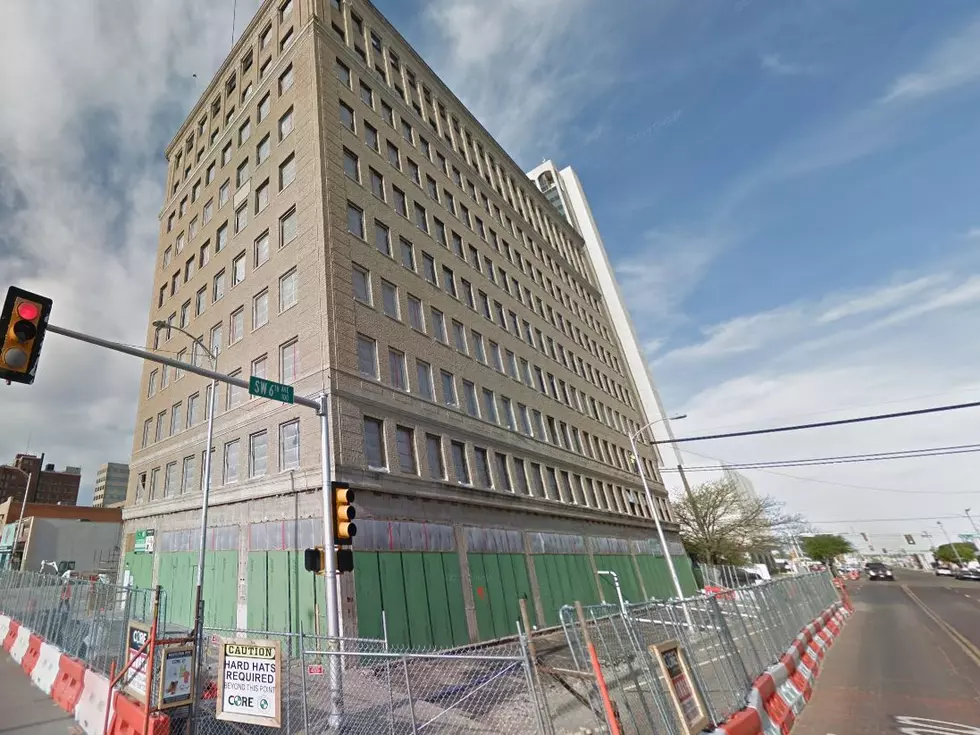 The Barfield Over the Years From Rags to Riches
Google Maps
Recently Yellowstone kicked off its fifth season. They have had a spinoff already in 1883 and the plans are for more. Having the folks from 1883 spending time in Amarillo, especially at the Barfield, leads to what that place has actually gone through.
Before they had a great speakeasy that would draw the likes of Sam Elliott, Tim McGraw, and Faith Hill to hang out in it was an empty place. If you have been inside the building for an event, a stay, or even a drink they have changed over the years.
Back in 1927 the Oliver-Eakle Building, Amarillo's first skyscraper lined the streets of Amarillo at 600 S Polk, If that address sounds familiar, it should. That is because twenty years later in 1947 the building's name was changed to The Barfield Building.
In 2004 it was decided to remodel and turn it into having 48 loft apartments. They also wanted the location to have a restaurant, a spa, and even a bank branch. That was a dream that started, stopped, and stalled a lot.
Until the talk was that the building was going to go up in auction due to unpaid taxes. You know the only thing certain in life is death and taxes and not paying those taxes does lead to issues.
The auction never was to be as the owner filed bankruptcy just moments before the auction was to happen. So a reprieve of sorts. The dream lived on for another day. The place was still gutted hoping that new life would come to be.
Oh, and did it. The Jewell of West Texas, as it was once dubbed, would live up to its expectations. It would just take some time and money. After being vacant for thirty years they opened their doors back in 2021. Oh, and what a site the Barfield has turned out to be.

They are now the home of the Barfield hotel, which has 112 rooms. They now house the speakeasy that has been the place people love to hang out on weekends and after work. If you want a great meal you can even visit Toscana Italian Steakhouse as well.
A far cry from the empty building that used to stand in that very location. It is exciting to see all the changes and history of Amarillo still being a part of the community.
The Barfield Hotel: At The Heart of Historic Route 66 and Polk Street
The Barfield Hotel was built into a historic building in Downtown Amarillo that shows some of the charm of the Panhandle while remembering the days of speakeasies and prohibition
LOOK: This "Amarillo Pictorial" is an Amazing Collection of Historical Photos!
Wow. Just wow.
Robbi McDaniel Rivers dug up this incredible magazine published in 1931. You'll find the many Amarillo buildings and landmarks that you know and love--they're brand new in these photos!
Enjoy!
This Home in the Bivins Neighborhood is Fit For Royalty
If you ask us, that's a steal for a home that size, location, and the extensive remodeling already done. It should be no surprise that it was very quickly snatched up off the market. But still....this dreamy English Tudor home is undoubtedly one of our favorites!
Take a look...