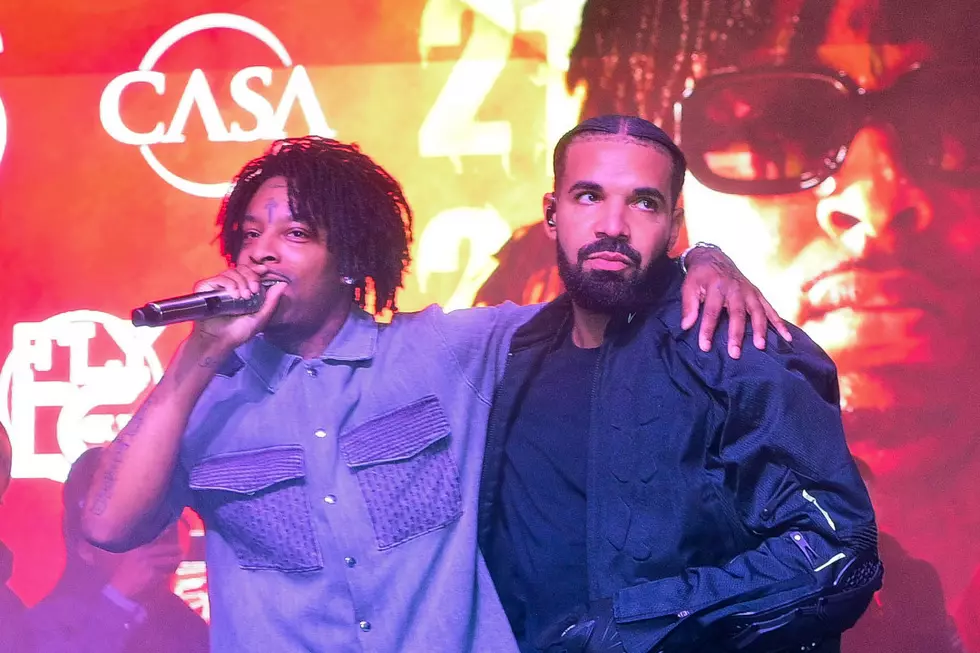 Drake and 21 Savage Settle Lawsuit for Fake Vogue Cover – Report
Prince Williams/Getty Images
Drake and 21 Savage have reportedly settled their lawsuit with Vogue magazine parent company Condé Nast for the fake magazine cover the duo used to promote their Her Loss album.
On Thursday (Feb. 16), Variety reported Condé Nast is no longer suing the rappers after coming to an agreement. Will Bowes, Condé Nast's general counsel commented on the settlement in a memo sent to the publication.
"As a creative company, we of course understand our brands may from time to time be referenced in other creative works," Bowes wrote. "In this instance, however, it was clear to us that Drake and 21 Savage leveraged Vogue's reputation for their own commercial purposes and, in the process, confused audiences who trust Vogue as the authoritative voice on fashion and culture."
Bowes also noted the settlement will, "bolster our ongoing creative output, including Vogue editorial."
Drake and 21 Savage were sued for $4 million by Condé Nast back in November of 2022, just days after the release of their album, Her Loss. The suit came as the result of the duo putting out a faux Vogue cover in promotion of the LP leading up to its release.
"Me and my brother on newsstands tomorrow," wrote Drake in the Instagram post featuring the fake Vogue cover. "Thanks [Vogue magazine] and Anna Wintour for the love and support on this historic moment. Her Loss, Nov. 4."
Condé Nast didn't think the fake cover was a laughing matter. According to Bowes, they reached out to the duo and "tried to resolve the matter amicably" but claim "our outreach efforts were repeatedly ignored." They then promptly filed a lawsuit against Drake and 21 Savage for copyright infringement for fooling the public with a "counterfeit" cover. The amount of the settlement has not been disclosed.
XXL has reached out to Drake and 21 Savage's teams and Vogue's parent company for comment.
See 10 Rappers' Purchases That Broke the Bank