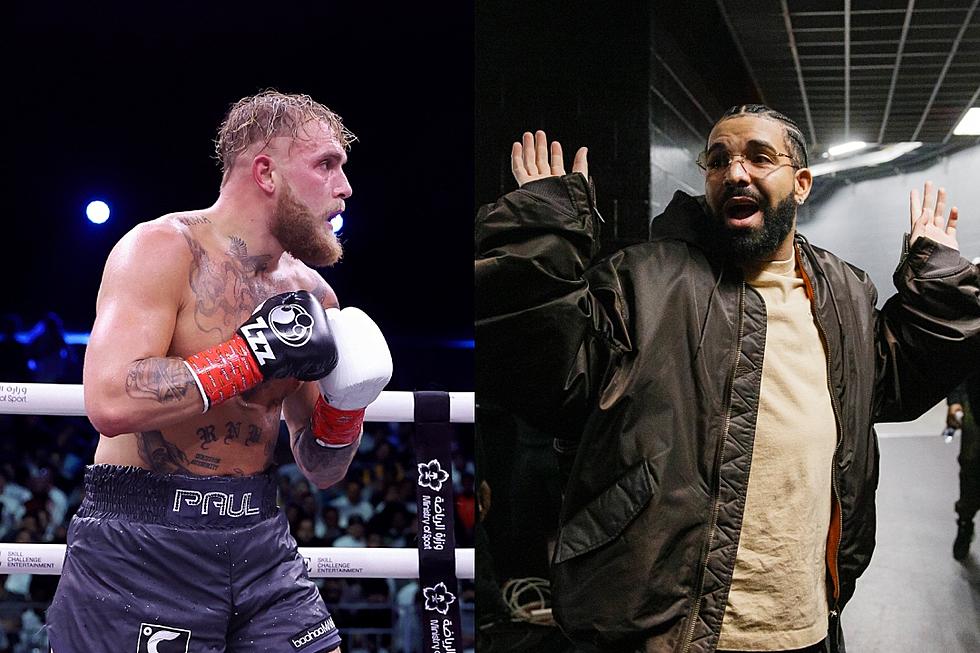 Jake Paul Blames Drake Betting on Him for Loss in Tommy Fury Fight
Francois Nel/Cole Burston/Getty Images (2)
Jake Paul jokingly blamed his upset loss to Tommy Fury on Drake.
The social media star-boxer took on Fury in Diriyah Arena in Riyadh, Saudi Arabia on Sunday (Feb. 26). The braggadocios YouTuber took the first loss of his career when Fury won a split decision after the fight lasted all eight rounds. During the post-fight press conference, Jake Paul was asked if the Drake curse had anything to do with his loss, as Drake bet $400,000 that Jake would win the fight.
"Fuck, this is Drake's fault. Drake, bro, why you do this to me?" Jake jokingly said.
"Nah, it's my fault," he conceded. "$400,000 is nothing to him. He's won a lot more money on me before. So, he's probably about even now," Jake added.
Jake apologized to Champagne Papi and said he would make up for it.
"Sorry Drake," JP added. "I'ma get that W in the rematch."
The Drake curse has become a running joke over the years, with Drake's team or rooting interests seeming to more often than not lose when Aubrey is showing public support in a game or matchup. Drizzy has very much leaned into the joke, recently. Earlier this month, he bet on the Kansas City Chiefs to win the Super Bowl but shared a video on Instagram of him hilariously rooting for the Philadelphia Eagles in an effort to "reverse the curse."
Check Out Jake Paul's Post-Fight Press Conference Where He Jokingly Blames Drake for His Loss to Tommy Fury Below
See 50 Lyrics Rappers Got Wrong