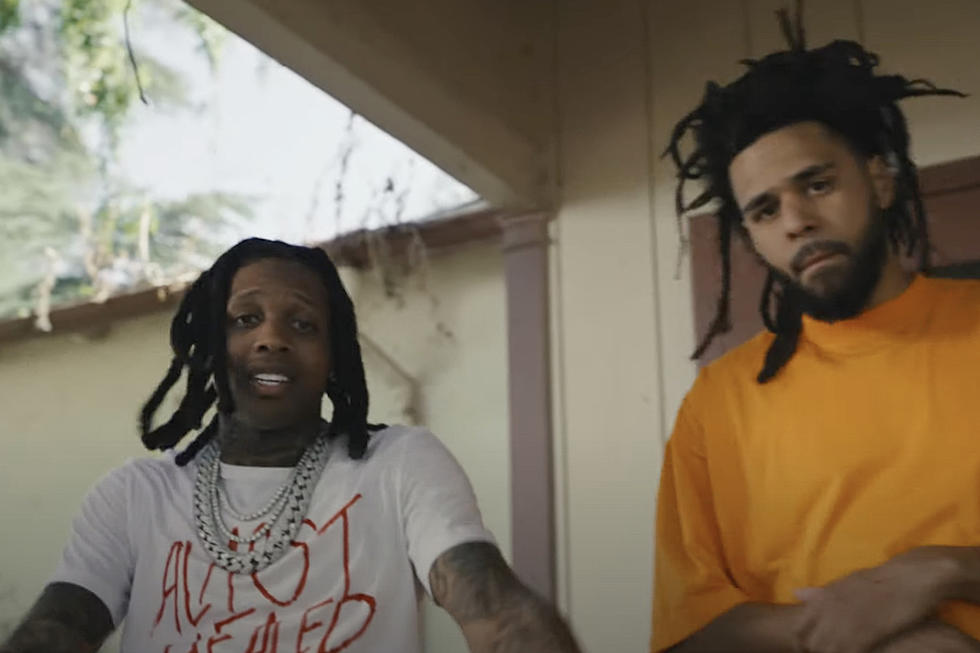 Lil Durk, J. Cole 'All My Life' – Listen and Watch New Video
Lil Durk/YouTube
Lil Durk and J. Cole teamed up for the enlightening song "All My Life."
On Friday (May 12), Lil Durk dropped his new single and video for "All My Life," which features the Dreamville Music leader J. Cole. The song appears on the Chicago rapper's upcoming album, Almost Healed. On the Dr. Luke-produced song, Durkio raps introspectively about his rise to fame and his determination to change the public's perception of him as some type of a menace.
"I decided that I have to finish/But the media call me a menace/I done sat down with the mayor and politicians, I'm tryin' to change up the image," he spits over melodic keyboards. "You can't blame my past no more, I come from the trenches/Some say that I'll never be a superstar but I know I'm different (oh no-no-no)."
J. Cole follows as he vents about the multiple deaths of young rappers before they reach any kind of stardom.
"These days seems rappers are dyin' way before they even gettin' their shine/I never even heard little buddy/Til somebody murder lil buddy/Now I'm on the phone searchin' lil buddy name," he raps. "Got to play his tunes, all day in my room/Thinkin' 'Damn, this shit is wicked/To get their names buzzin' some n***as got to lay in a tomb."
Last Friday (May 5), Lil Durk surprised fans with his announcement of the release date for Almost Healed. In an Instagram post the 30-year-old rhymer posted the album artwork, which was a black-and-white image of himself standing in the center of over a dozen friends, all of whom have their faces blurred out.
In his Spring 2023 XXL cover story interview, Durk described the album, which was initially titled The Voice 2.0, as "growth."
"That's what the 2.0 stand for, just be on another level," he explained. "Just not only music-wise, like the things around me like I told you, growing from the friends around me, management. Sitting with the mayor. We doin' big charity things. Neighborhood Heroes, the foundation I got."
Lil Durk's Almost Healed is available right now all on digital streaming platforms.
Watch Lil Durk's "All My Life" Video Featuring J. Cole Below
See Photos From Lil Durk's XXL Magazine Spring 2023 Cover Story