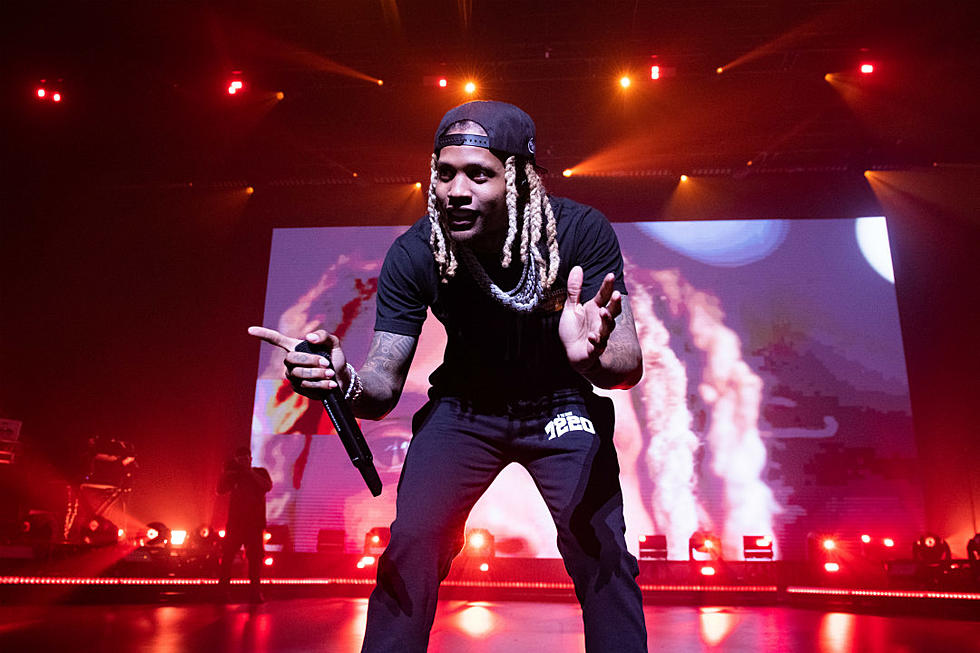 Lil Durk Reveals Release Date and Cover Art for New Album Almost Healed
Scott Dudelson, Getty Images
Lil Durk has revealed the release date and cover art for his highly-anticipated new album Almost Healed.
Keeping true to his promise to share the album cover if his previous Instagram post got 100,000 comments, on Friday (May 5), Lil Durk posted the album cover and surprised fans with the date the new album will be dropping. The cover art features a black-and-white image of Durk standing in the center of over a dozen friends, all of whom have their faces blurred out.
"Y'all won," Durk captioned the post. "100k comments May 12th Pre save now."
Initially titled The Voice 2.0, Durk talked in detail about the new album in his Spring 2023 XXL cover story interview.
"Growth," Durk said of his vision for the album. "That's what the 2.0 stand for, just be on another level. Just not only music-wise, like the things around me like I told you, growing from the friends around me, management. Sitting with the mayor. We doin' big charity things. Neighborhood Heroes, the foundation I got."
"So, we just doing different things," he added, "'Cause if you say you The Voice, it's like, OK, you The Voice of the Streets, so what happened? What you do? I did this, this, cool. OK, now what you do for the kids? Nah'm sayin'? So, now we just breaking it down. So, we doing this, we doing this, we doing this. Not only on Thanksgiving, not only on Christmas, just on a regular basis, helping people."
On Wednesday (May 3), Durk previewed his new song with J. Cole, "All My Life."
See the Cover Art for Lil Durk's New Almost Healed Album Below
See 50 of the Greatest Hip-Hop Album Covers