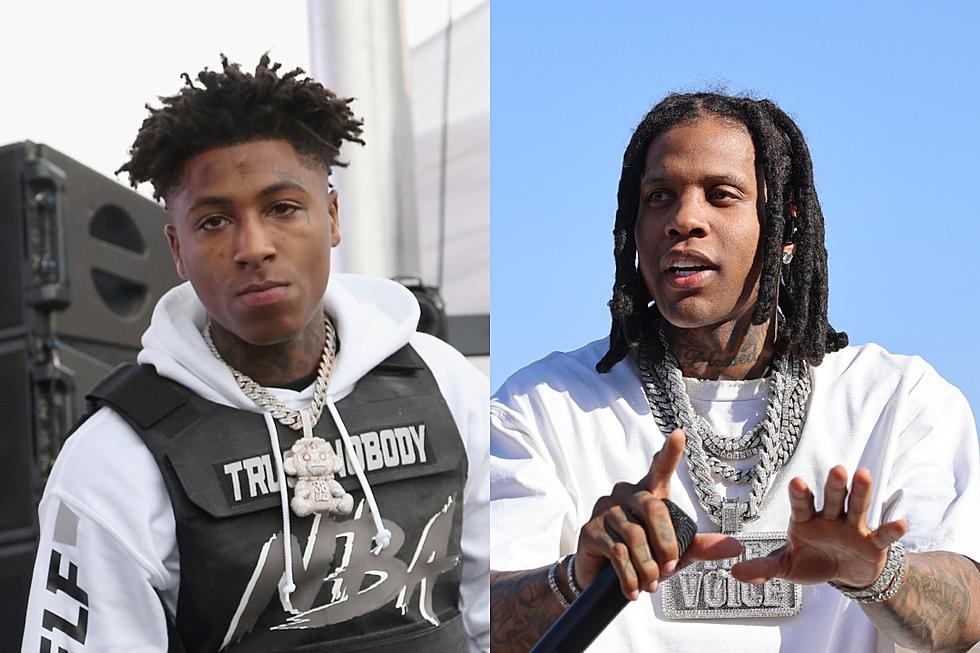 YoungBoy Never Broke Again and Lil Durk Squash Beef – Report
Gary Miller/Mat Hayward/Getty Images (2)
YoungBoy Never Broke Again and Lil Durk have reportedly deaded their long-held beef.
The news was revealed by DJ Akademiks via his Twitch stream on Wednesday (May 3).
"That beef is squashed. You ain't hear?" the controversial blogger announced. The person Ak is speaking with on the stream is in disbelief. "I'm serious. Durk and YoungBoy don't have beef no more" Ak added.
Lil Durk appeared to cosign the news. The Chicago rapper liked the post on Twitter of Ak revealing the two rappers have settled their issues.
NBA YoungBoy and Lil Durk's beef dates back a few years and was escalated following the death of King Von, who was allegedly shot and killed by a friend of YB's artist Quando Rondo. Last February, Top dissed Durk on the song "I Hate YoungBoy." That March, Durk appeared to taunt YoungBoy by renting a billboard in YB's hometown of Baton Rouge, La. and putting "Durk Better" on it, which is a spin on YoungBoy's fans' "YB Better" catchphrase. Things have been quiet for the past few months.
Durkio recently spoke about beef during his spring 2023 XXL magazine cover story interview, saying it's no longer worth it to have issues with other rappers.
"Yeah, it's the money," he said. "Just get the bag, and get out the way. You a billion away from one word, one sentence can f**k it up. So, you be real strategic of what you say to try to get some views."
Lil Durk is currently prepping the release of his new album The Voice 2.0. He recently shared a snippet of his upcoming collab with J. Cole, "All My Life," on social media. The album is expected to drop this spring.
See Video of DJ Akademiks Announcing NBA YoungBoy and Lil Durk Squashed Their Beef and Durk's Reaction Below
Here Are the Monumental Moments Rappers Squashed Beef