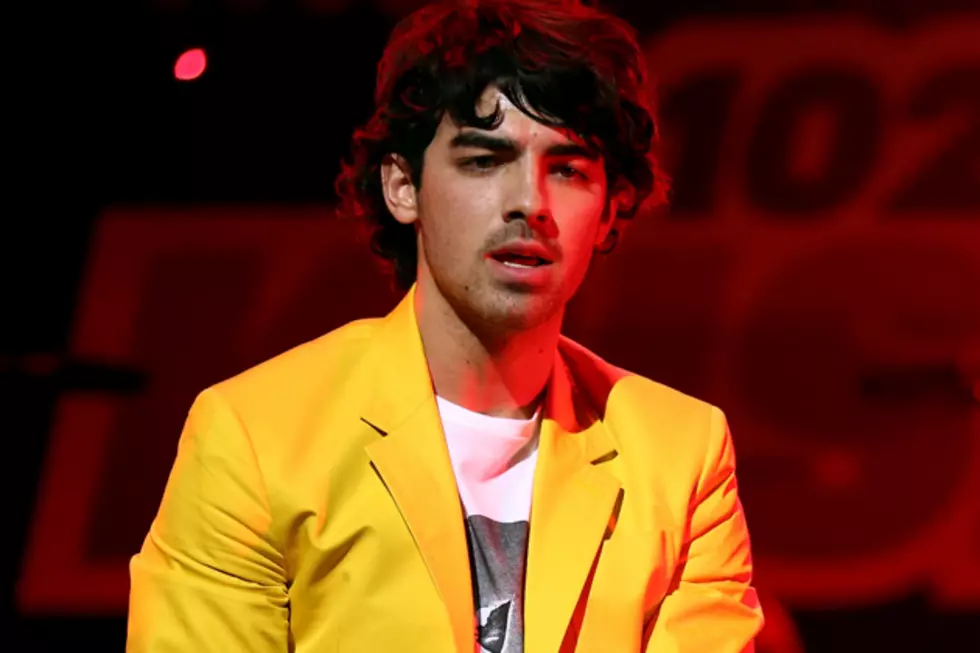 Joe Jonas Blows Off Longtime Fan (While Smoking Cigarettes)
Christopher Polk, Getty Images
As the old saying goes, you must not bite the hand that feeds you! But 1/3 of the Jonas Brothers (aka Joe Jonas) doesn't seem to take that seriously, because he recently had a not-so-nice encounter with a longtime friend.
College student Andy Hertfeld was out with a group of friends in New York City over the weekend when he spotted Joe, the middle JoBro, hanging outside of a restaurant smoking (gasp!) with his current flame Blanda Eggenschwiler. Naturally, the group of friends decided to approach Joe, but didn't expect the outcome they endured.
"As we were walking closer we saw that he was smoking a cigarette with Blanda," he tells RadarOnline, "and the minute he saw us walking closer he threw it down. After we approached him, he shook his head no."
Hertfeld continued, "It was late, which we understood, but my friend asked for a picture anyway. That's when Joe flipped out on us he said, 'We do so much for you. We do everything and you want a picture? Get out of here.'"
Well, the altercation left one of the college student's friends in tears, but the awful fan encounter doesn't end there.
One of the women in Joe's group of friends started to mock Hertfeld's crying friend! "She was going on and on about my friend saying, 'Is he going to cry now?' and Joe just laughed right in our faces."
And not only that, Nick Jonas refused to acknowledge Hertfeld and his friends, insisting on heading straight to his SUV after walking out of the restaurant. "He didn't even stop or look in our direction," said the college student.
Hertfeld, a fan of the band since 2006, has gone to great lengths to show his appreciation for them, but feels this incident left a bad taste in his mouth.
"I was always one to stand up for him towards haters, but now I'm starting to see what they mean by his attitude since he's been surrounding himself with certain people," he said. Smoking now? I remember last year when he said he was completely against it!"
"I've done everything I can to 'support' the Jonas Brothers, then we get treated that way? He should be a little more grateful."
Probably not the best PR for the band. Come on now, Joe!
Watch the Jonas Brothers Cover Frank Ocean's 'Thinkin Bout You'