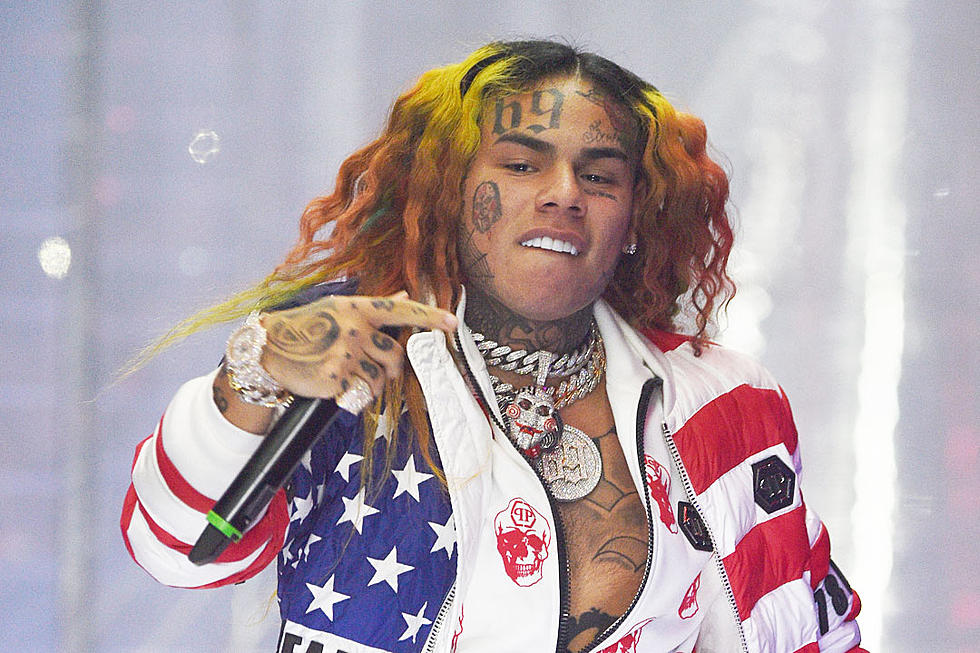 6ix9ine Threatened by Gang Members in Jail
Pietro D'aprano, Getty Images
Tekashi was initially housed at the Metropolitan Detention Center in Brooklyn, N.Y. Upon arrival, the rapper was placed in general population, which led to a tense situation for 6ix when he was reportedly threatened by Crip gang members during the intake process, reports TMZ. Correctional officers were able to intervene before things got ugly.
6ix9ine's attorney Lance Lazzaro confirmed there was a lot of hostility being shown toward his client. He told the site 6ix9ine "was being threatened in jail. However, he was not scared nor did he request being removed. The [Bureau of Prisons], acting upon these threats, removed him to a different facility to eliminate the threat."
6ix9ine's trial date has been set for Sept. 4, 2019. He faces 32 years to life in prison if convicted of the federal charges. There is also a chance he could be re-sentenced in his sexual misconduct case before then.
See Photos of 6ix9ine on the Red Carpet and More