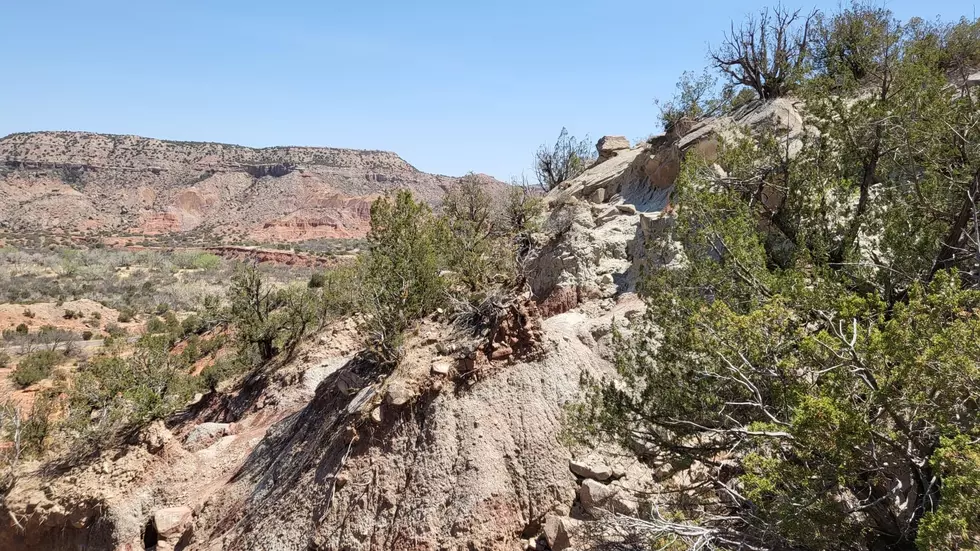 A Classic Western Story Of Buried Treasure In Palo Duro Canyon
Charlie Hardin
Do you remember the story about the outlaw, Sostenes, in the Texas panhandle? He was the rough and rowdy guy who supposedly gunned down a couple of sheep herding brothers. They had made their fortune in the gold rush, only to meet their demise in the Texas panhandle.
Apparently, there's more to the story. Legend has it some of that gold is still buried in Palo Duro Canyon.
Gold, Sheep, And The Casner Camp At Palo Duro Canyon
According to the lore, the Casner brothers made a small fortune during the gold rush. They then headed east toward New Mexico and eventually wound up in the Texas panhandle.
The part of the story I missed last time around, was the part where the brothers set up their camp at Palo Duro Canyon.
Supposedly the brothers decided to herd sheep in the area. Their camp, according to legend, was set up on the "east slop" of the canyon.
All Out War On The Texas Panhandle
The Casners' relatives caught wind of the murder and unleashed unholy hell on anyone they thought might be responsible. They had a list of names, and then went down that list one-by-one.
Everyone they accused of committing the murders and stealing the gold turned out to be innocent of the crime.
They Never Sorted Out Who Killed The Casners, Or Where The Gold Was
Legends abound of the Casners' gold stash. Supposedly there was plenty of $20 coins to keep a man comfortable for a while. It was believed that those coins were buried by the brothers near their camp.
The only problem is, no one ever found those coins. In fact, one man the Casner party accused of the murders basically said that if he had found the gold, he would have had enough sense to leave the area far behind.
The vengeful Casners left the area without revealing who had committed the brothers, and supposedly without the gold.
Legend has it, somewhere out there in Palo Duro Canyon exists the lost Casner gold. I just wouldn't go hunting for it. There's strict rules when it comes to digging around for treasure.
Take A Quick Look Inside One Of Palo Duro Canyon's Caves
Check Out These Photos Of The Hidden Cave In Palo Duro Canyon.
Is This The Legendary Cave Of Palo Duro Canyon?
I've heard rumors of caves in Palo Duro Canyon. Surely, this isn't all there is.