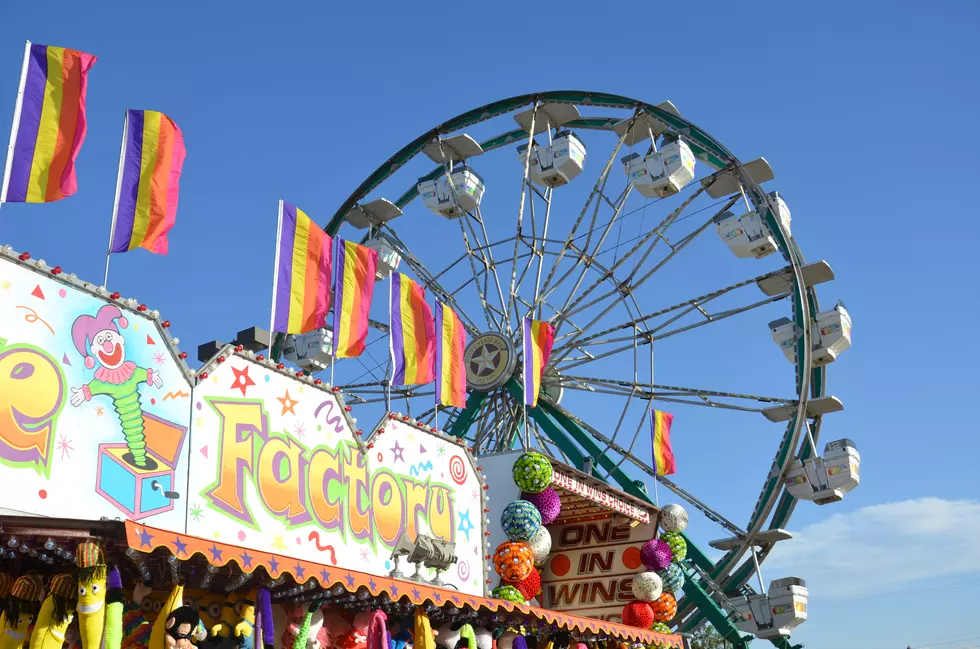 Amarillo PD Keeps The Fair Safe This Year With 18 Arrests
credit: Melissa Bartlett, TSM
Well another year is in the books for the Tri-State Fair, and what a show they put on for the 100th installment of it. Great music, the typical carnival rides, and some absolutely incredible fair foods to munch on this year.
Oh yeah, all the rodeo stuff was great as well. I mean, who doesn't love watching that? 8 seconds of exhilaration in the stands, I can't imagine what it's like for the riders.
There's also a different type of exhilaration that has a tendency to come with the fair as well, and it's not a fun type of exhilaration or anything the fair invites in. Inevitably, some kind of violence has a tendency to happen while at the fair, or just outside the fairgrounds, and it makes people a bit apprehensive to attend it once the sun goes down.
Well, Amarillo Police have had just about enough of it as I'm sure those that put on the fair and run it have as well. The fair has had a tendency to invite gangs and violence inside the fairgrounds, and there was recently a shooting that happened at one inside the fairground, but not this year.
Amarillo PD conducted a Tri-State Fair Anti-Gang Operation from September 18 to September 22, and it was aimed at mitigating any gang-related activity at or around the fair, and it was a huge success.
I didn't hear about anything wild or crazy going on inside the fairgrounds, and that may have had something to do with the fact that Amarillo PD made 18 arrests over that five day period. They were able to conduct 200 traffic contacts, and some of them led to arrests for outstanding warrants as well as some on-view charges.
They also seized handguns from two known felons, taking those out of their hands at least for the time being. All in all, a very successful operation that made the fair a safe place to go this year, day or night, and the efforts are much appreciated by all.
Pleased To Be Here: Happiest Mugshots of Randall County
My my my! These are some happy campers.
You'd think having your mugshot taken would be far from one of your finer moments.....but these inmates prove that you can always turn that frown upside down.
Texas Crime Statistics By City
Check to see how crime compares in your city versus elsewhere.