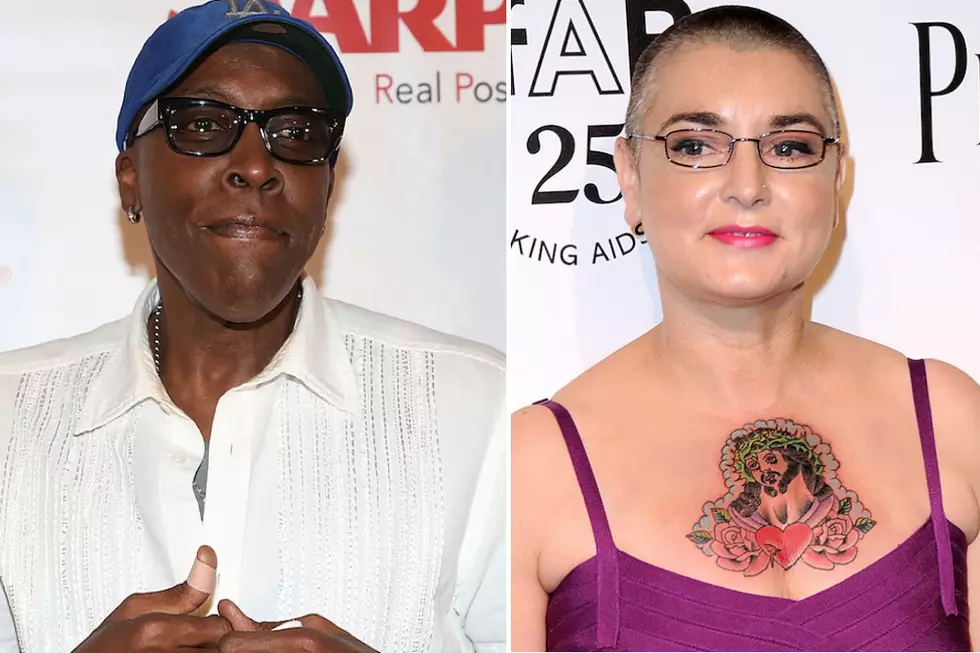 Arsenio Hall Sues Sinead O'Connor for Defamation Over Prince Drug Claims
Aaron Davidson / Frazer Harrison, Getty Images
Arsenio Hall is taking Sinead O'Connor to court. The former late-night talk show host is suing the pop singer for defamation over her remarks she wrote in a Facebook post on Monday (May 2).
As we previously reported, the "Nothing Compares 2 U" singer wrote in her post, which has since been deleted, that Hall allegedly supplied drugs to Prince over the years.
"Two words for the DEA investigating where prince got his drugs over the decades...Arsenio Hall (AKA Prince's and Eddie Murphy's b—-)," O'Connor allegedly wrote. "Anyone imagining prince was not a long time hard drug user is living in cloud cuckoo land. Aresenio I've reported you to the Carver County Sherrif's (sic) office. Expect their call. They are aware you spiked me years ago at Eddie Murphy's house. You best get tidying your man cave."
Hall has since called O'Connor's accusations "ridiculous and absurd." Now the 60-year-old funnyman is adding a lawsuit on top of it, according to ABC News.
In his suit, Hall describes O'Connor as "desperate" and an "attention-seeker." He says the singer's claims has "maliciously" hurted his reputation. Hall is seeking at least $5 million in punitive damages.
Attorneys for Sinead O'Connor had no comment on the matter.