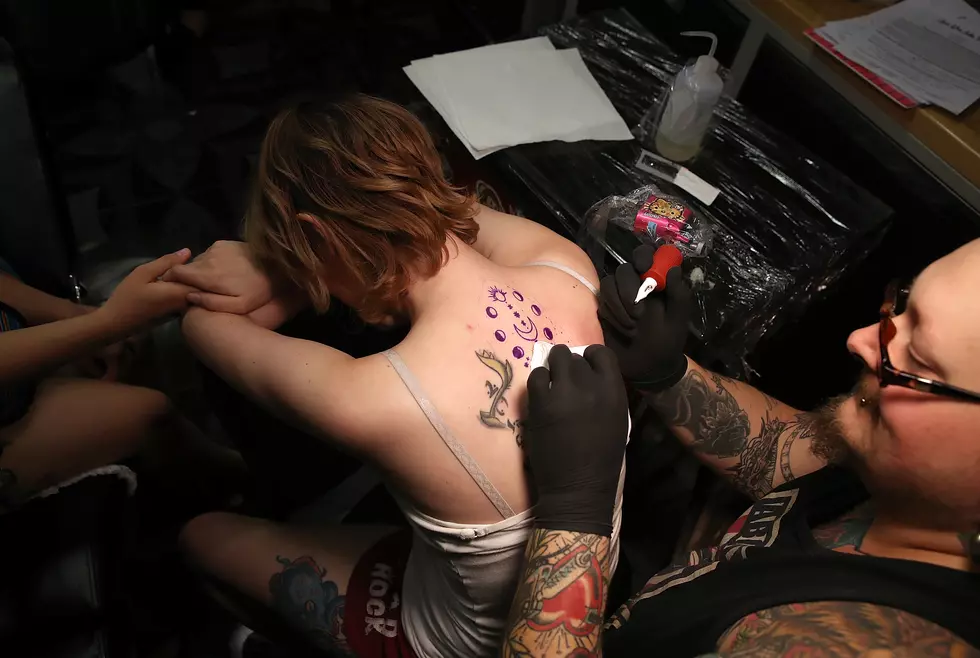 Big Changes For Post Pandemic Tattoo Expo Coming To Amarillo
Credit: Getty Images
My wife I went to the last Ink Masters Tattoo Expo that was held in Amarillo. A lot of things were still shut down. Masks and social distancing were the norm. Needless to say, there wasn't much going on at the expo. Just get your tattoo and go, pretty much.
The Ink Masters Tattoo Expo is back this weekend, and I'm hoping the event is bigger this year. I know the artists wouldn't mind making the money.
Last time I went there wasn't a lot of booths to check out. There was a small selection due to the inclement weather and the pandemic.
Hats off to the artists that did make it out last time in the snow and ice. If I remember correctly they had to cut the expo short so everyone could get out of town safely.
This time around they're calling it an "unheard of" four day long expo. It will be back at the Fifth Season Inn. It runs Thursday through Sunday. You can click on this link for more info.
As usual, they boast about their selection of artists representing all styles of tattoo. There will also be piercings done at the event.
While I know it's not everyone's cup of tea, my wife and I both have several tattoos. So far, we've gone twice to get some ink together. This last time, it was a matching tattoo at this very expo in honor of our son that was born in the middle of 2020.
Tickets for the expo are only available at the door.
The Incredible Street Art You'll Find Hidden Around Amarillo
Amarillo is full of astonishingly beautiful artwork in the most unlikely places. Check out our collection of the hidden gems you'll find around town. Some, you'll recognize from Downtown and others you might have to go hunting for.
Sixth Street Over The Years - WOW! What A Change!
Sixth Street in Amarillo looked incredibly different not too long ago. Have you forgotten what it looked like in 2007? Buckle up, the ride is incredible.