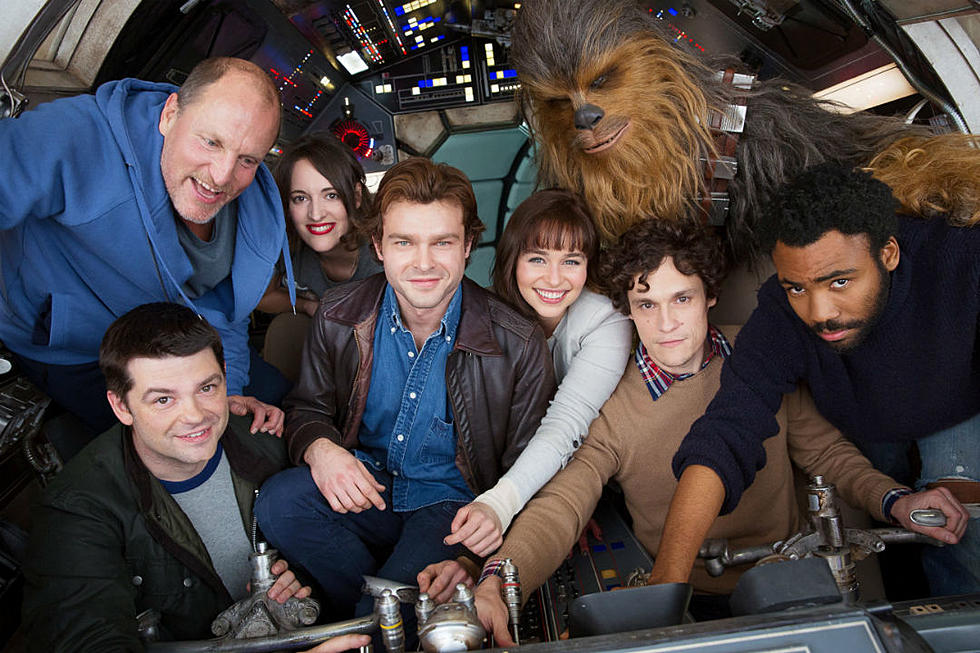 Ron Howard's Latest Set Photo Confirms Bradford Young Is Still the Cinematographer of 'Han Solo'
Lucasfilm
Phil Lord and Chris Miller assembled a dream team to create their Han Solo Star Wars anthology film. The cast is incredible: Donald Glover, Woody Harrelson, Emilia Clarke, and Alden Ehrenreich as the young Solo. The screenplay was by longtime Star Wars creative force Lawrence Kasdan and his son Jon. The cinematographer was Bradford Young, who's quickly proven himself as one of the most talented young D.P.s in the business with films like Ain't Them Bodies Saints, Selma, and Arrival. If you're gonna make a Han Solo movie, these sure seem like the men and women you want to do it with.
Then Lord and Miller were fired, and the whole project was thrown into turmoil. Now Ron Howard has replaced the duo as director, and continued on with the same cast. But sometimes directors bring in their own collaborators that they're comfortable with, different technical experts to back up their personal vision of the film. But Howard's latest photo from the set of his still-untitled Han Solo movie shows (and cites by name) Bradford Young, indicating that there hasn't been a change at cinematographer:
Hopefully Young's continuing involvment will ensure continuity between the two parts of the shoot; Howard's and Lord and Miller. If Howard is going to use material from the Lord/Miller period, it's going to have to mesh with his stuff, and if the movie got a completely different cinematographer, that would be even more difficult. There are still hugely talented people involved in this film; but now we're way less than a year away from its release and they're still shooting, This project and its evolution is going to remain one of the most interesting movie stories of 2017 and 2018. Han Solo comes out next year on May 25.