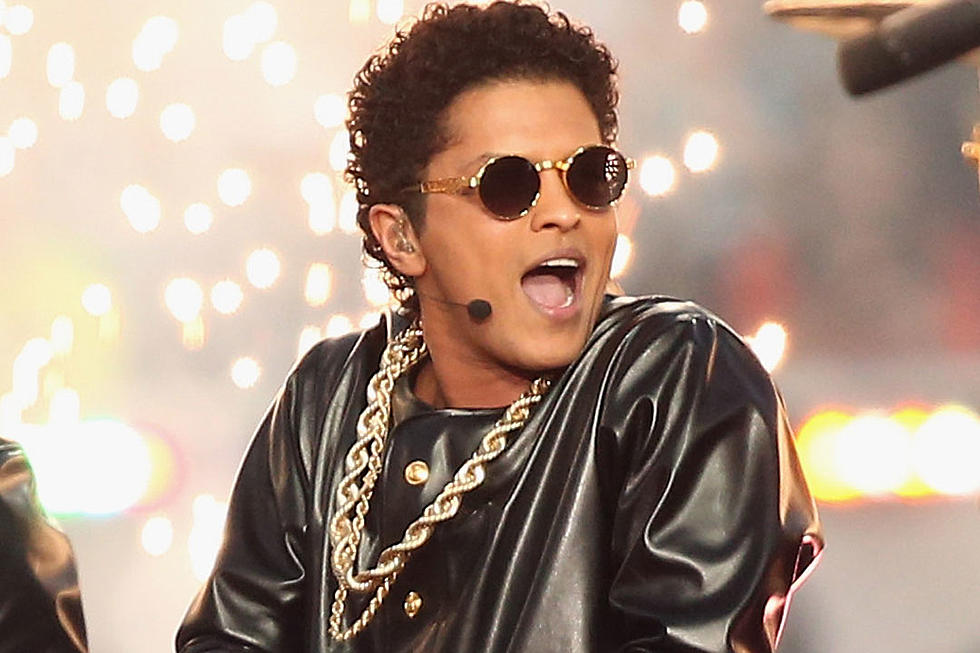 Bruno Mars Called Out for Cultural Appropriation Again, But Twitter Isn't Having It
Christopher Polk, Getty Images
Bruno Mars has found himself under fire for cultural appropriation yet again, this time courtesy of YouTube channel The Grapevine.
In a 26-minute video posted on Thursday (March 8), commentators joined in for a roundtable discussion about whether or not Mars, a Hawaiian-born singer of Puerto Rican and Filipino descent, was appropriating black culture for profit. Some argued that the criticism was "nonsense" and Mars wasn't "adversely affecting the culture," while others contended his music was problematic.
"What Bruno Mars does, is he takes pre-existing work and he just completely, word-for-word recreates it, extrapolates it," said YouTuber Sensei Aishitemasu. "He does not create it, he does not improve upon it, he does not make it better. He's a karaoke singer, he's a wedding singer, he's the person you hire to do Michael Jackson and Prince covers."
Singer Meshell Ndegeocello shared similar sentiments in a recent interview with Billboard, perhaps compounding the issue. "With 'Finesse,' in particular, I think he was simply copying Bell Biv DeVoe. I think he was copying Babyface," she told the outlet. "I feel like there's just all these threads running through there but not in a genuine way."
It's far from the first time such accusations have been hurled at Mars, and while the chart-topper doesn't appear to have addressed the claims directly, his fan base quickly jumped to his defense on Twitter.
"Every month y'all want to drag Bruno Mars. Let him dance and make ICONIC BOPS in peace. He ain't hurting nobody," wrote one user. Added another: "When Black Twitter starts giving props to REAL R&B instead of mumble/whisper autotune rap, then they can come for Bruno Mars, until then LEAVE HIM ALONE! Some of us prefer real melody and songs."
Mars, whose Cardi B team-up "Finesse" is currently sitting at No.4 on the Billboard Hot 100, last released 2016's 24K Magic. He won six Grammys for the record in January, a fact that was also met with pushback because he beat out many black nominees — including JAY-Z, Kendrick Lamar, Childish Gambino, and SZA — who are notoriously unrecognized by the Recording Academy.
Bruno Mars' Style Evolution