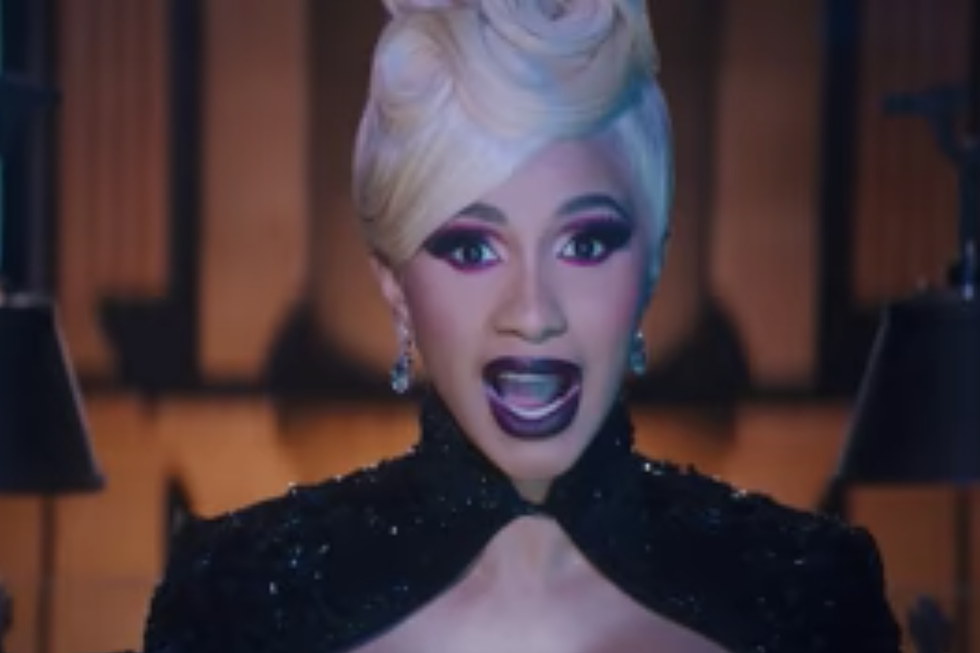 Cardi B Breastfeeds in NSFW 'Money' Video
YouTube
The clip is NSFW from its opening scene, which features some mob chicks donned in lingerie and black blazers with nothing underneath (nipple alert!). The camera then focuses in on Cardi, who appears to be the leader, draped in a complex black and white outfit.
From there, the video pays tribute to ladies making their own money; the rapper's stripping past, and her daughter Kulture. In fact, there are multiple scenes in which we see a topless Cardi breastfeeding a baby. Elsewhere in the vibrant clip, we see a completely naked Cardi playing piano in a heavenly setting.
Despite the abundance of nudity, "Money" really is a beautiful video. Just make sure not to watch it in public.
Watch Cardi B's "Money" video below.
Stars Who Performed While Pregnant