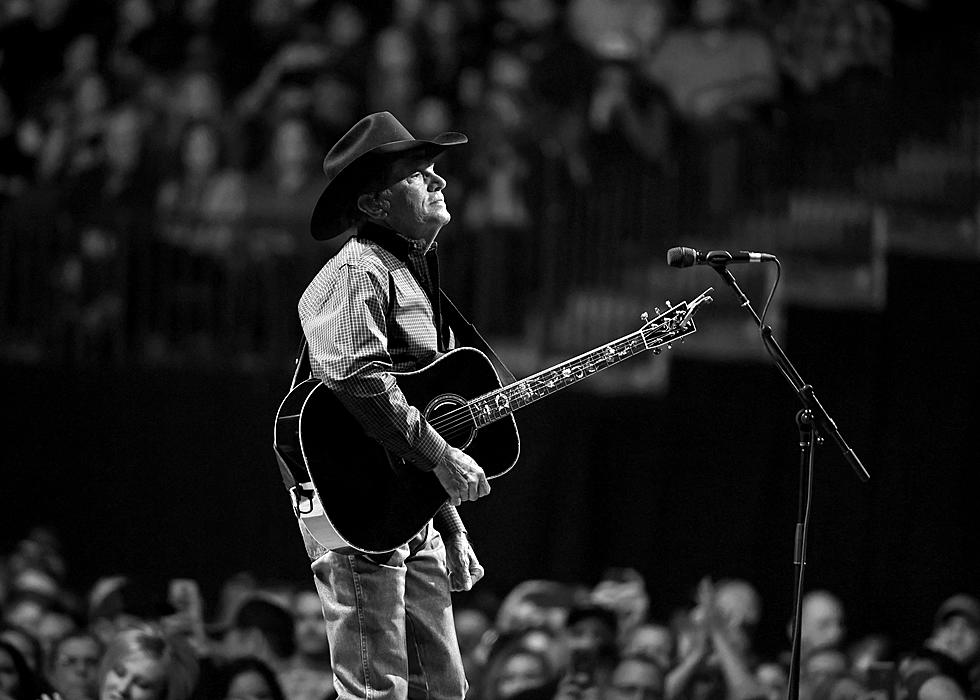 5 Essential Amarillo Songs for your Country Playlist
Getty Images for Essential Broad
There just seems to be some weird love affair with Amarillo in Nashville. And why not, there's something romantic about life in the golden spread that seems to call to songwriters. Maybe it's just passing through coming up from San Antone on the way to who knows where, or the struggle of making that plow work the land when it's bone dry... and by the way it HAS been lately so perhaps theres some struggle. Let's take a look at a few of the old standbys and perhaps a tune or two you may not know.
Alan Jackson - Amarillo (1998)
Ah, Alan Jackson, Who happens to have a new single out checks in with "Amarillo" a slow tempo heavy fiddle song off the High Mileage album from 1998. This wasn't exactly a banger on the charts as it was never released to radio, but if you do happen to have the album it is the classic song of a man who loses his girl to the big city and ultimately hopes she comes back. it's basically a newer version of "Every Light In The House" by Trace Adkins, but the hook definitely pays homage to Yellow City as our crooner loses his girl to the bright lights of Hollywood.
"If you ever get back to Amarillo In a shiny new car or worn out shoes
If you ever get back to Amarillo I'll be waiting for you"
And it's Alan Jackson, His vocals extend the hurt the person in the song feels.
Emmylou Harris - Amarillo (1975)
Emmylou Harris is by definition one of the trailblazers of women in country music and in some folks eyes a bit of an outlaw. (I like her for a lot fo the same reasons I like Kasey Musgraves. both don't really fit the Nashville mold)  She checks in with her version of Amarillo off the Elite Hotel LP from 1975. Again, never released officially but you'll find an an uptempo shuffle that definitely gets you up on the dance floor and is also a song about lost love... but in a different sense. She loses her man to of all things a pinball machine. So... how does she deal with it? Crank up the jukebox and slam em' down. She actually penned the song with Rodney Crowell and the song itself was covered by several artists notably Kathy Mattea of "18 Wheels and a Dozen Roses" fame.
Jason Aldean - Amarillo Sky
"Lord, I never complain, I never ask why
But please don't let my dream run dry
Underneath, underneath this Amarillo sky"
Now hold on, before we get to Aldean there is a very real Amarillo connection to this song. Amarillo's own John Rich (Yeah... THAT John Rich of Big and Rich Fame) penned and recorded this song (along with fellow Panhandle Songwriter Rodney Clawson of Gruver, TX) based on their own experiences here in the Golden Spread and it was actually covered by McBride and the Ride in '02. It was Jason Aldean's cover that made it big in 2006 eventually becoming his 3rd Number 1 single and 2 ACM Nods as well as CMT nods for best video of the year and song of the year
Jack Ingram, Miranda Lambert, Jon Randall - Am I Right or Amarillo
When you get a few pickers sitting around and strumming and collaborating you get this wonderful new gem from a few Texas heavyweights, Jack Ingram, Miranda Lambert and Jon Randall (who has a connection to Emmylou Harris as a guitarist in her Nash Rambers Band.) This simple melody  talks about love that may have only been one night and unfortunately in those situations there is always someone who wanted more. The hauntingly good harmony gives you the sense of unreturned love begging for a shot at forever. By the way there is an excellent sneak peek into the making of the Marfa Tapes album worth a read.
George Strait - Amarillo By Morning
Of course I'm gonna put Amarillo By Morning on this list!!! I actually like this live performance from Gruene Hall (it's pronounced "Green" BTW) back in '16 because even today George sings the song with grace and it's just fun to see him enjoying himself in the iconic Texas dance hall. I don't need to explain the words much because as a true Texan it's almost required knowledge and I'm almost positive they're teaching it in the schools (or should be.) The secret is... it's actually a cover song! Amarillo native Terry Stafford originally had the hit in 1973 and it really is about for him heading home. Terry was just off a rodeo performance at the San Antonio Stock Show and Rodeo when he penned the song about the drive home from the Alamo City which actually isn't too far north of George Straight's stomping grounds of Poteet, Texas.
How about your list? Something I missed or should take a look at? By the way... if you need more Amarillo in your playlist we have a few more songs here you can check out
DID YOU KNOW?: These Famous People Are From Amarillo
These Amarillo natives have each gained some fame to their name. Take a look and see if you recognize them. If you don't, then keep on reading to learn a little more about these 806 success stories.
10 Texas Towns That Everyone Is Pronouncing Wrong