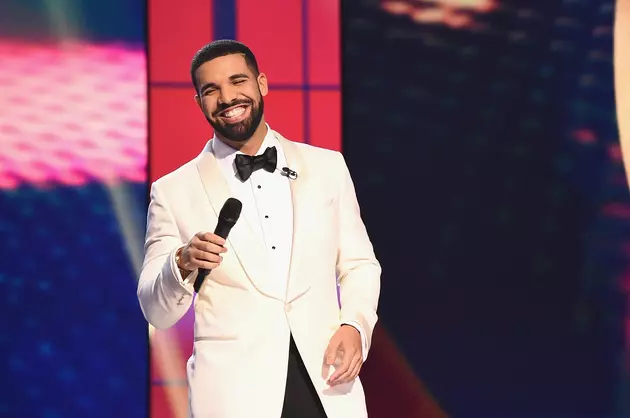 Drake's Sprite Burglar Back for More, Gets Busted in His L.A. Home
Michael Loccisano, Getty Images
Drake's Sprite burglar returned for Round 2 on Thursday morning, but this time she didn't make it into the rapper's fridge to steal soda.
TMZ reports that that the 24-year-old female superfan who broke into Drake's Hidden Hills mansion in Los Angeles back in April attempted another break-in yesterday morning (July 27), when the unnamed soda thief tried to convince his security that she was on the visitors list.
The tabloid claims that she "spit at three deputies" when cops arrived. She was pepper sprayed and subsequently arrested for trespassing and assault on a police officer.
Fortunately, Drake wasn't home at the time of the break-in.
On April 3, the same woman was arrested when a member of the rapper's staff found her in his bedroom around 10:30 p.m., sipping on a Sprite she had swiped from his fridge.
Celebrities Who Smiles For Mugshots: