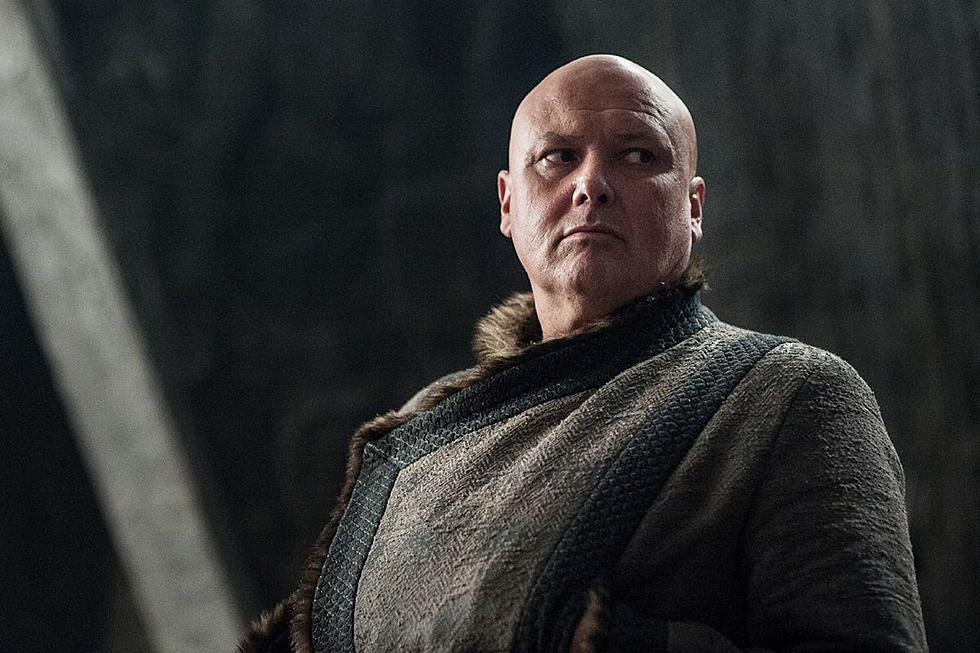 Conleth Hill Says 'Game of Thrones' Has Been 'Frustrating' For the Last Two Seasons
HBO
Beware: There are SPOILERS for Game of Thrones Season 8 Episode 5 below.
Game of Thrones fandom remains very divided over the show's final season, with some viewers complaining that the series has lost its way, and questioning some of the characters' decisions for the sake of big plot twists. It's maybe not gotten bad, per se, just a little ... disappointing. It turns out at least one cast member feels exactly the same way.
Conleth Hill who played the scheming eunuch Varys gave an interview with Entertainment Weekly, following his character's untimely demise at the hands (or, uh, fire) of Drogon. Talking about the experience, he was candid and said he felt like Season 6 was a turning point for his character:
It just felt like after season 6, I kind of dropped off the edge. I can't complain because it's six great seasons and I had some great scenes these last two seasons. But that's when It changed for me a little ... Even when they went back to King's Landing a couple times they sneaked him in there. They had set it up that he knew the city like the back of his hand so I guess he was just ... I dunno. I'm not dissatisfied on the whole. It sounds like I am. But it's been brilliant.
As for a reason for the change, Hill pointed to the fact that after Season 6, the series had passed the plotting of George R.R. Martin's books. "I thought [Varys] was losing his knowledge," after that, Hill explained. "If he was such an intelligent man and he had such resources, how come he didn't know about things?"
He did note that he thought Varys got a "great and noble ending" despite a "frustrating" few seasons. We speak on behalf of all Game of Thrones fans in hoping for exactly the same thing for the entire show when the final episode airs next Sunday on HBO.
Gallery — The Best-Dressed Game of Thrones Characters: