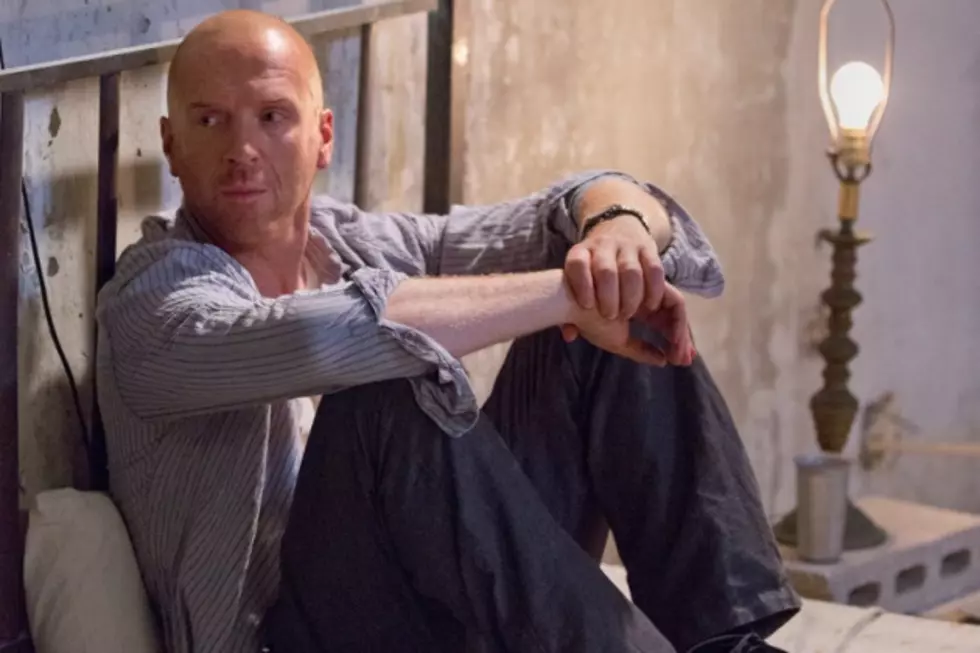 'Homeland' Season 3: Damian Lewis Explains Brody's Absence Before "Tower of David"
Showtime
As many questions as 'Homeland' answered this past Sunday with Nicholas Brody's big "Tower of David" return, fans of the series remain perplexed about the character's arc between season 2 finale's entry into Canada, and the character's bloody arrival in another country. Thankfully, series star Damian Lewis has stepped in to bridge the gulf in Brody's big journey.
Though 'Homeland' season 3 itself won't bother to explain the gap between Brody's initial escape into Canada and his reemergence in Venezuela, a free audio narration from Damian Lewis himself, entitled "Phantom Pain," will have to suffice. In the lengthy tale, Lewis recounts how several of Carrie's past CIA associates ferried him in a shipping container, and carved a bloody trail on the path to Venezuela, ultimately ending up shot in the manner we first saw this season.
Opinions of Brody's continued relevance or 'Homeland' season 3 not withstanding, we at least appreciate the effort to trace the character's path in between seasons, after Showtime previously kept its Brody cards so close to the chest. Whether or not future episodes justify the arc remain to be seen, but 'Homeland' certainly earned the credit in its first season, and at least part of the second.
You can listen to Brody's journey in "Phantom Pain" at the link below, but what say you? Are you happy to have an explanation for the character's reappearance? What do you think of 'Homeland' season 3 thus far? Give a listen, and tell us your thoughts in the comments!