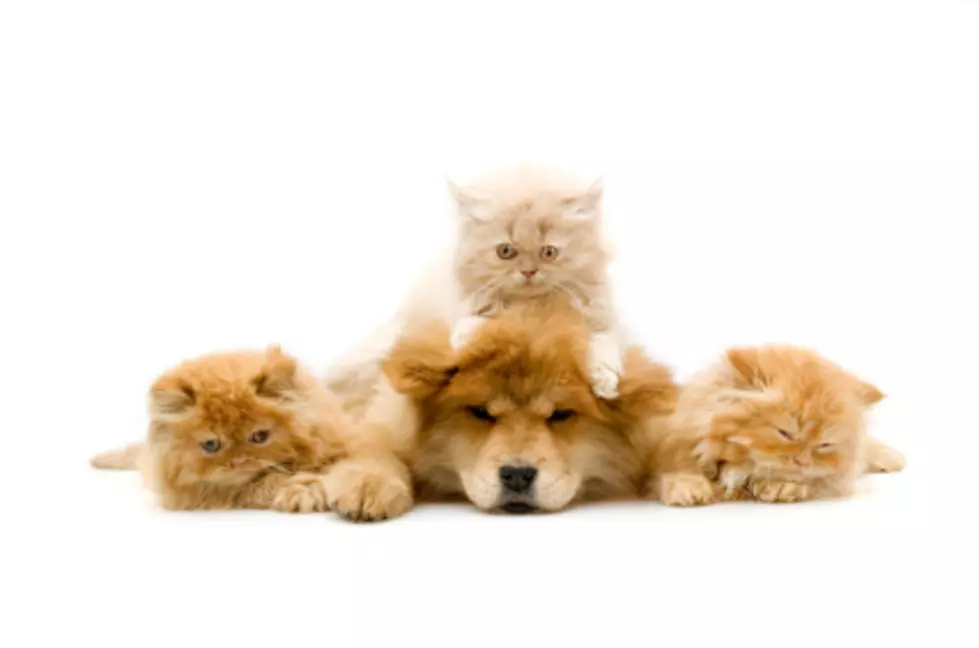 How To Keep Your Pets Safe On the 4th of July
iStock
Amarillo Animal Management and Welfare has some tips for you this holiday weekend.
While the 4th of July is known as Independence Day, the 5th of July is known as something else - a day when a huge number of pets are brought into animal shelters after escaping over the holiday weekend.
Besides offering a chance for your pets to get loose, the 4th of July is also a prime opportunity to put your pets in danger. The high temperatures, fireworks, and food sitting out in the open can cause unfortunate problems for pets.
Here are some tips from AAM&W to make sure your animals stay happy, healthy, and at home.
Keep pets sheltered if there are fireworks going off nearby. Cats and dogs have acute hearing and become more sensitive to noises as they get older.
Pay attention to your pets' behavior. Loud noises and crowds can frighten animals, causing them to run away or harm themselves and others.
Don't leave pets unattended, even in your own yard. Any unexpected excitement could cause them to run away.
Never leave your pets in the car. The extreme temperatures can be fatal and even if you crack a window, your pets could still be stolen.
Don't let your pets get near fireworks while they are being lit. If they get too close or knock one over, they could suffer from severe burns. The leftover debris is also dangerous, so make sure you clean up before your pets have the chance to ingest them.
Make sure your pets are wearing collars AND identification tags, even if they are microchipped.