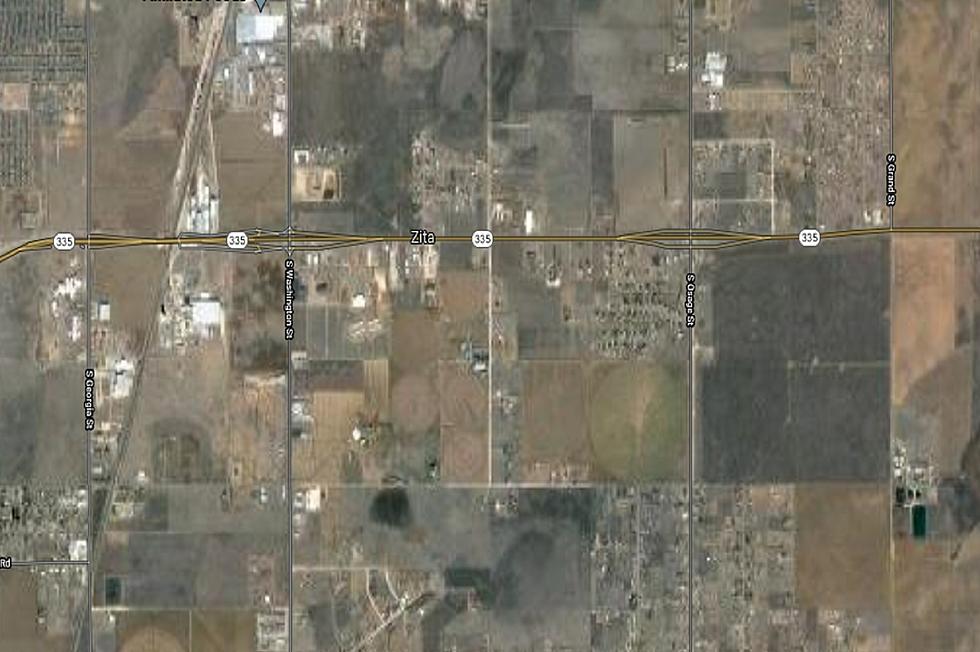 I'm Confused. Why Does My Crazy Phone Show Its In Zita, TX?
Google
Have you ever been using an app, and it shows your location as Zita, TX? It's happened to me and several friends of mine. I figured out why my phone shows its in Zita, TX.
Zita, TX Was An Actual Town
A long time ago, there actually was a town in the panhandle named Zita. Zita was, is, an unincorporated community located right here in Randall County. I was able to find real estate listings, and it shows up on the list of populated places.
So where exactly is it, and why does your phone show it as your location when you're in Amarillo?
Zita Is Actually On The Loop
When you look up Zita on Google, the pin sits right off of the loop. It rests in the area between S. Washington and S. Osage just south of E. Farmers Ave.
Technically, when you're on the loop in that area, you're passing through Zita, TX.
What Happened To Zita
Zita came to exist thanks to the railway in the area. It started out as a station for the Santa Fe and Panhandle railway. Eventually, a little community sprung up with the addition of a school building nearby.
In 1907, it got its own post office. Unfortunately, that post office closed five years later.
It Couldn't Keep Up With Amarillo and Canyon
The school would pull double duty as a community center. The eventual "end" of the community came about due to Canyon Independent School District consolidating. The school building and community center combo was demolished.
As Amarillo continued to expand, the small community of Zita got absorbed.
The 1949 tornado that ripped through parts of Amarillo hit the Zita area as well.
If you search for real estate listings in Zita, TX you'll get results for The Meadows in Amarillo. Facebook lists Zita as a subcity.
When You're Phone Says You're In Zita, TX, It's Because You Are
So the next time your phone shows your location as being in Zita, TX; there's a good chance you are. You haven't been hacked. You're just passing through a bit of panhandle history.
Teeny Tiny Towns of the Texas Panhandle
Don't blink! You just might miss these TINY towns that are dotted around the Texas Panhandle.
Some of these are unincorporated communities and some of these are just plain ol' small!
Either way, these teensy weensy tiny towns and their populations will make you say "wow" (and maybe even squint and say "that's all!?"). Check them out:
The Charm of Main Street and Downtown Borger, Texas
This once-lawless Wild West boomtown is now a quiet town of 13,000 nestled in the Texas Panhandle. Located 40 miles north of Amarillo and 13 miles from Lake Meredith, the city of Borger is your typical small town. Friendly faces and warm greetings will surround you as you stroll down Borger's Main Street--a trip we highly recommend you take at least once in your life time.
The Legendary Stories Behind These Six Weird Texas Town Names
It's no secret that Texas is home to some pretty strange town names. While the names of these places are strange enough on their own, sometimes the story behind the name is even stranger.