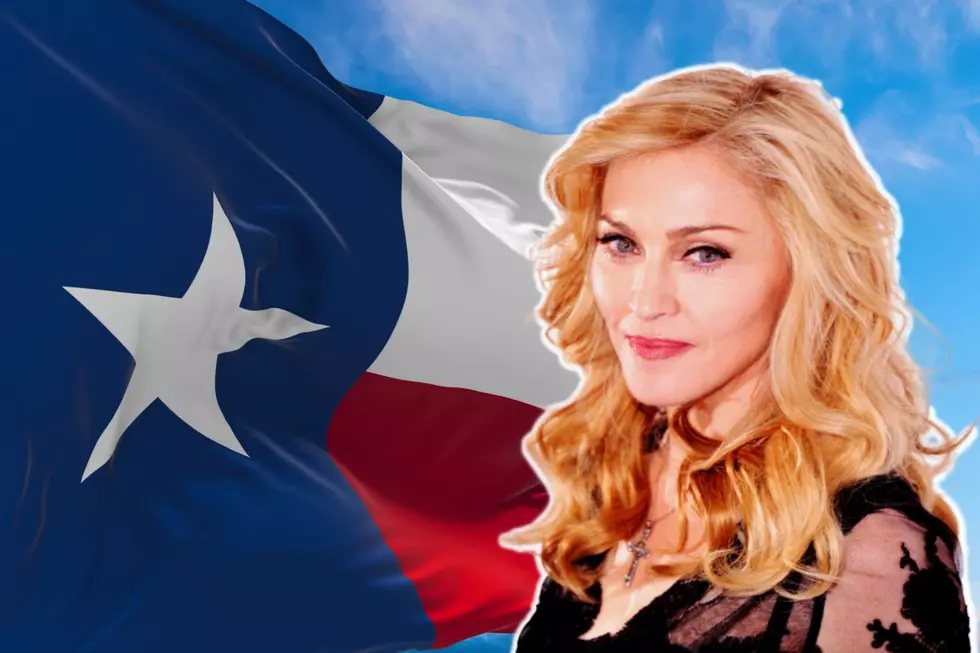 Pop Music Icon Madonna Announces Huge Tour With Six Shows In Texas
Canva/Getty Images
Madonna, the best-selling female solo touring artist of all time, is coming to Houston, Dallas and Austin Texas to celebrate her incredible career.
There's few artists in music that has 40 years worth of hits like "The Material Girl" and the pop icon is getting ready to hit the road starting in July for a huge 35 city global tour where you'll get to relive some of her greatest hits.
Madonna's The Celebration Tour Had To Be Rescheduled.
As you know, Madonna adapted and continued to reinvent her image throughout her career which is one of the secrets to remaining at the top. The Celebration Tour will take us on Madonna's artistic journey through four decades and pays respect to the city of New York where her career in music began. "I am excited to explore as many songs as possible in hopes to give my fans the show they have been waiting for," states Madonna.
In an iconic viral video with a wink to her groundbreaking film Truth or Dare, Madonna announced the tour via "dinner with friends".
The video features notable names such as Diplo, Judd Apatow, Jack Black, Lil Wayne, Bob The Drag Queen, Kate Berlant, Larry Owens, Meg Stalter, Eric Andre and culminates with Amy Schumer daring the global superstar to go on tour and perform her four decades of mega hits.
Live Nation is pleased to confirm that most of the North America dates of Madonna's Celebration Tour have been rescheduled and will take place immediately following the originally announced UK and Europe dates.
If you already purchased tickets for the previously scheduled shows, they will be honored on the new dates. If you want to see Madonna live, she's making stops in the following Texas cities:
TOYOTA CENTER - HOUSTON, TX -  MARCH 28, 2024 & MARCH 29, 2024
AMERICAN AIRLINES CENTER - DALLAS, TX MARCH 24, 2024 & MARCH 25, 2024
MOODY CENTER - AUSTIN, TX April 14, 2024 and April 15 2024
Madonna's Coming To Texas: 40 Years Of Looks
Madonna is bringing her Celebration Tour to Texas and you know her "looks" changed with the times. Let's look back on some of her ICONIC styles.
Pretty In Pink. Rent An All Pink A-Frame Home In Waco On Airbnb
If you're looking for a 'girly girl' place for a girl's weekend, this cute little A-frame home listed on
Airbnb
in Waco is the perfect destination.
Businesses We Want to See in Tyler, Texas
Here are some businesses and restaurants we would love to see in Tyler, TX in 2023: