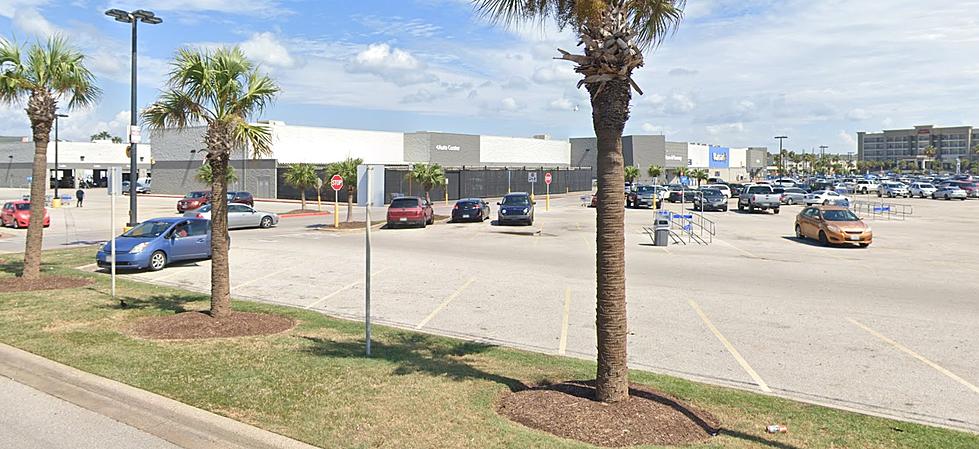 The Most Haunted Walmart In Texas Has A Chilling History
Google Maps
Galveston is a great getaway location for Texans. There is a lot to see and do and there is a ton of history in Galveston.
Even haunted history.
Galveston is home to what has been called, "the most haunted Walmart in America" according to the Houston Chronicle. Though I'm not sure if that is an official designation or not. What we do know is that the store that opened in 1994 is considered one of the creepiest and haunted locations in Galveston.
Ghost City Tours reports that the spirits of children roam the Walmart Seawall location in Galveston. People have reportedly heard the cries of children, laughter, even a small girl crying out for her mother.
So why would the Walmart in Galveston be haunted? The land where the Walmart now stands used to be home of the St. Mary Orphan Asylum. On September 8, 1900 a hurricane brought flooding waters to Galveston and killed at least 90 children at the asylum and ten nuns. According to the Houston Chronicle, the nuns tried to save the lives of the children by tying clothesline or rope to the children and to themselves. Only 3 boys reportedly survived.
Haunted encounters in the store have mainly been in the toy area of the building. Employees and customers and of course tourists have claimed to have heard children. And then there was the time Walmart allowed FEMA workers inside the store.
Another widespread story concerns the time Walmart allowed FEMA workers inside the heavily damaged store to fetch supplies after Hurricane Ike in 2008. "When they entered, they heard children laughing and coughing," said Maca, who devoted a chapter of her 2016 book "Ghosts of Galveston" to the haunted Walmart.

"They thought that some children had snuck into the building, so they did a full search," she added, "and even though they didn't find any children, they found children's footsteps in the muck on the floor even though there was no other entrance at the time."
As we get closer to Halloween, I'm sure the Seawall Walmart will see a ton of visitors.
This Lakeridge Beauty in Lubbock Has An Amazing Kitchen And Plenty Of Room to Entertain
Tall trees, tall ceiling, huge rooms, and a kitchen that any chef would love to cook in. You've got to check out this amazing Lakeridge home that is on the market in Lubbock. I don't think it will last long. It's located at 9609 Vicksburg Ave in Lubbock. For more information contact Denise Stout at 806-781-0097.
This Is The Most Expensive House For Sale In Texas Right Now
The most expensive house for sale in Texas right now is listed in Houston. And the home is absolutely amazing. In fact, it is more like a modern enchanting castle. It's been called The Lodge at Hunters Creek. The 22,000 sq. ft. home sits on 9 acres of land and has 8 bedrooms and 12 baths. It comes with a guard house, a two bedroom guest lodge, two pools, a flex court, outdoor kitchen, glass elevator, and so much more. Check out the pictures below. It's home you have to see. And it could be yours for $65 million dollars. For more information on the listing, contact Billy Dolan at 214-369-6000
This Resort-Style Home In Lubbock Has It All
How would you like to live in a home that feels like your own resort? This home in Lubbock comes with a heated pool, customized lighting, amazing landscaping, a deck overlooking the neighborhood, and a man-cave. Contact Linda Gaither and Emily Ratcliff at WestMark Companies for more information at 806-441-6000