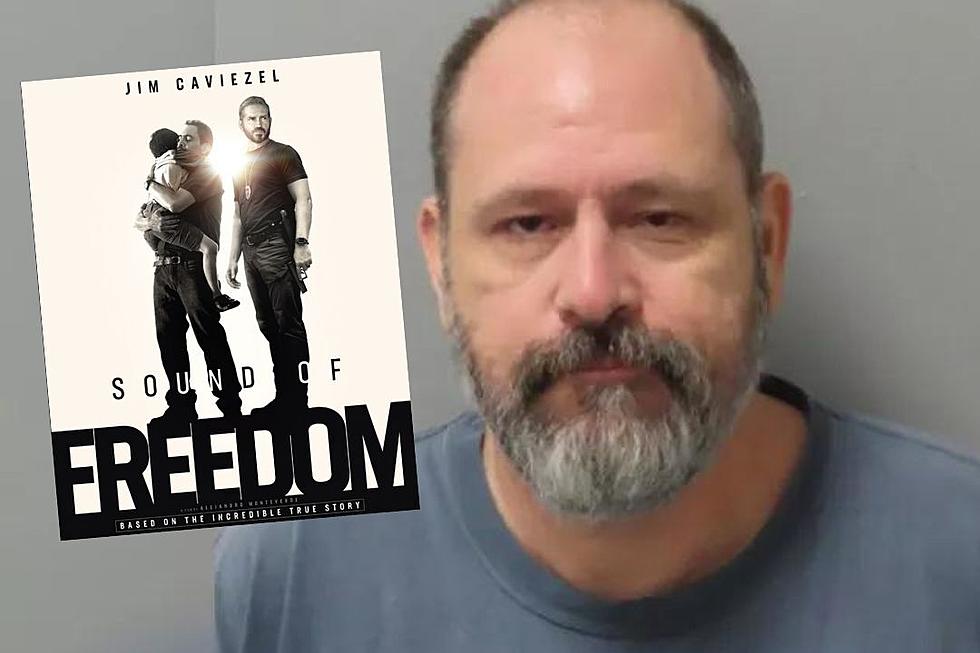 Funder for Anti-Child Sex Trafficking Movie 'Sound of Freedom' Charged With Child Kidnapping
St. Louis Metropolitan Police / Angel Studios
A man who helped finance the anti-child sex trafficking movie Sound of Freedom has been charged with child kidnapping.
According to Newsweek, Fabian Marta, 51, was charged with felony child kidnapping in July.
St. Louis Metropolitan Police told the publication that Marta was charged on July 21 and arrested on July 23.
Newsweek notes Marta previously shared since-deleted posts on his Facebook page showcasing his pride in helping fund the anti-child sex trafficking movie.
"The Sound of Freedom movie tackles a very tough subject, and took extraordinary effort to bring it to movie theaters. I'm proud to have been a small part of it. If you see the movie look for 'Fabian Marta and Family' at the very end of the credits," an alleged screenshot of one of his Facebook posts reads.
Newsweek confirms Marta's name appears in the credits of the film among other investors who "helped bring Sound of Freedom to theaters."
Marta's next court date is scheduled for Aug. 28. Legal documents obtained by Newsweek do not list his legal counsel.
READ MORE: Fox News Supposedly Donates to Satanic Temple via Employee Match
According to IMDb, Sound of Freedom is "the incredible true story of a former government agent turned vigilante who embarks on a dangerous mission to rescue hundreds of children from sex traffickers."
Since it first hit theaters on July 4, the film has been the subject of criticism online due to its alleged ties to QAnon theories.
According to The Washington Post, in 2021 lead star Jim Caviezel appeared at a QAnon-affiliated conference to promote the film. During the event, he said that Tim Ballard, who the film is based on, could not attend because "he's down there saving children as we speak, because they're pulling kids out of the darkest recesses of hell right now, in ... all kinds of places, uh, the adrenochroming of children."
Caviezel was referencing a QAnon conspiracy that promotes the belief that global elites "drain children's blood to harvest a life-giving substance called adrenochrome," per The Washington Post.
The film has also been controversial for its depiction of child trafficking.
Elizabeth Campbell, co-director of the University of Michigan's Human Trafficking Clinic, criticized the film and its depiction of child trafficking.
"Because trafficking is so varied and does span so many populations, it really tests our brain to ... not distill it down to some sort of 'this is what a common victim of human trafficking looks like," Campbell said via NPR.
"By doing that, I think we make actual victims of human trafficking more invisible and more vulnerable to exploitation," she added.
In a blog post, Angel Studios, the studio behind the film, said that it takes "creative liberties in depicting the different methods of child trafficking."
Most Widely Watched but Universally Hated Movies Ever
In honor of bad cinema,
Stacker
has accumulated a list of the most widely watched but universally hated, movies of all time. For the data, Stacker searched IMDB for movies with over 25,000 user ratings, aggregating and weighting ratings from
IMDB
and
Metacritic
to create a proprietary Stacker Score for each film. Using this score, Stacker ranked the top 50 films, counting down from worse to worst. Ties were broken by Metascore and further ties were broken by votes. Without further delay, here are the most widely watched, but universally hated, movies of all time.