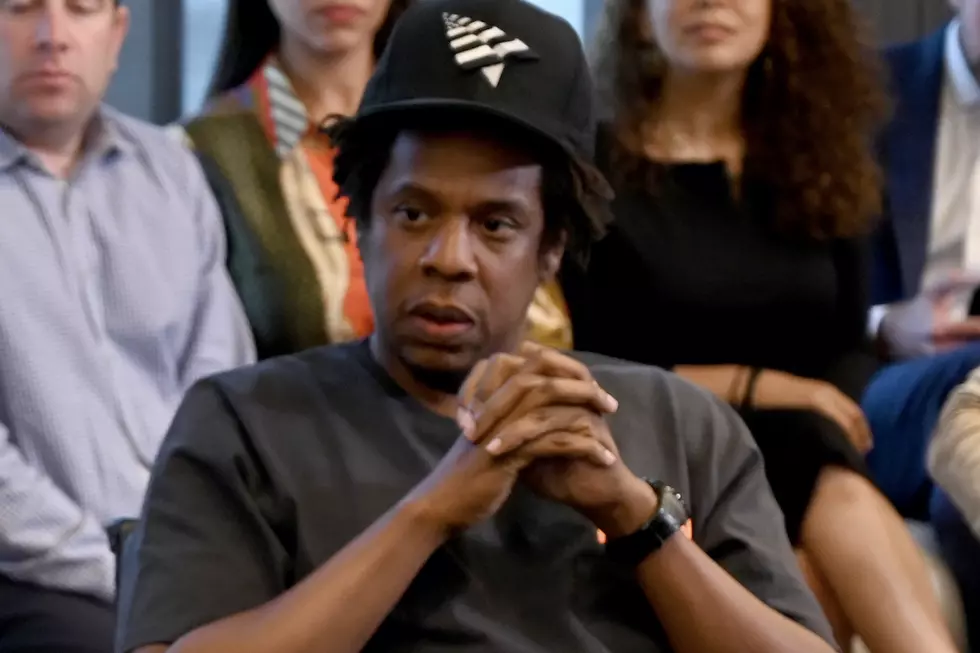 Jay-Z Is Not About to Become an NFL Team Part-Owner: Report
Kevin Mazur, Getty Images
According to a report CBS Sports published on Wednesday (Aug. 21), multiple insiders connected to the league say Hov is not on his way to partially owning an NFL team. TMZ claimed that Jay was set to gain a "significant ownership interest" in an NFL team and that it was going to happen "soon."
As it stands now, the Roc Nation mogul has agreed to assist in a variety of social justice initiatives in addition to helping oversee future live music entertainment for the NFL, an organization that has been heavily criticized for what some people believe is the blackballing of former San Francisco 49ers quarterback Colin Kaepernick, who sparked controversy by kneeling during the playing of the national anthem in the 2016 NFL season.
Jay-Z has since come under fire for partnering with the NFL with some people saying he turned his back on Kaepernick. Current NFL player and Kaepernick's friend Eric Reid called the rap mogul's power move with the league "despicable." Kaepernick's attorney, Mark Geragos, recently said that Jay's deal with the NFL is cold-blooded.
Meanwhile, Vic Mensa and Cardi B feel that Jay could make some considerable changes once he's inside the NFL boardroom.
See the 35 Best Projects of 2019 (So Far)