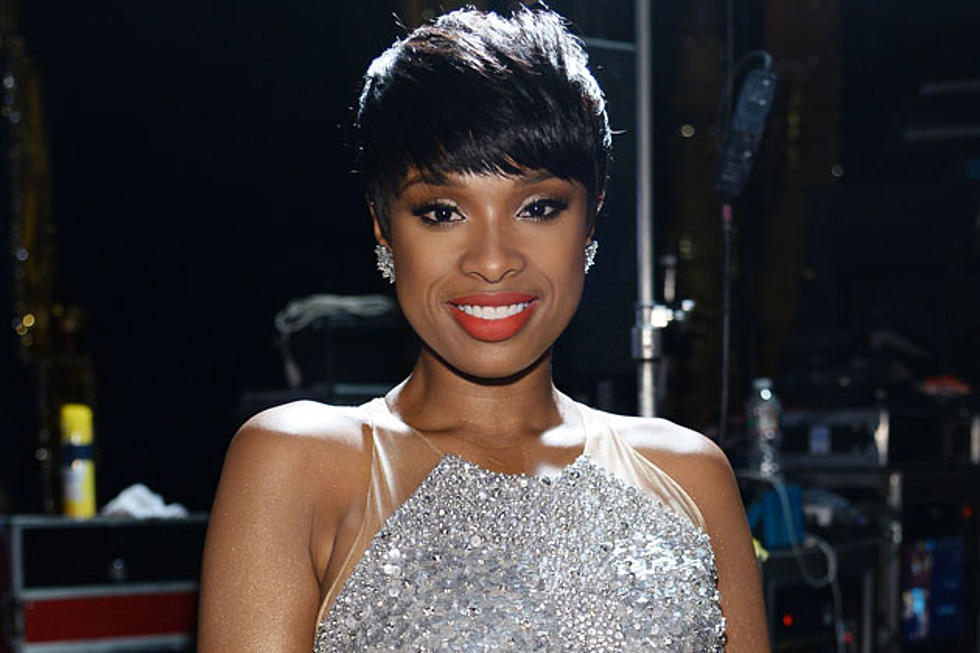 Jennifer Hudson Announces Third Studio Album 'JHUD' [PHOTO]
Dimitrios Kambouris, Getty Images
Jennifer Hudson will be gracing the world with brand new music with her upcoming album 'JHUD,' set for release on Sept. 23.
The new LP will make the third studio album for the Grammy and Academy Award winner, following her 2008 self-titled album and 'I Remember Me' from 2011. She made the announcement to her fans on Twitter while also revealing the sleek cover art.
Her latest single 'It's Your World' feat. R. Kelly, and her two previously released songs 'Walk It Out' feat. Timbaland and 'I Can't Describe (The Way I Feel)' feat. T.I., all have a retro R&B feel. It's hard to pinpoint an exact decade — 'I Can't Describe' has a decidedly '80s feel, while 'It's Your World' is straight out of '70s disco — but it's clear that Jennifer aims to throw it back with the sound of her new album!
To prepare for the release of 'JHUD,' the 32-year-old singer will perform on 'TODAY' on Aug. 19 as a part of the Toyota Concert Series. Even better news, her album will be available for preorder the same day, so mark your calendars!
Check out 'JHUD' in full when it drops on Sept. 23.