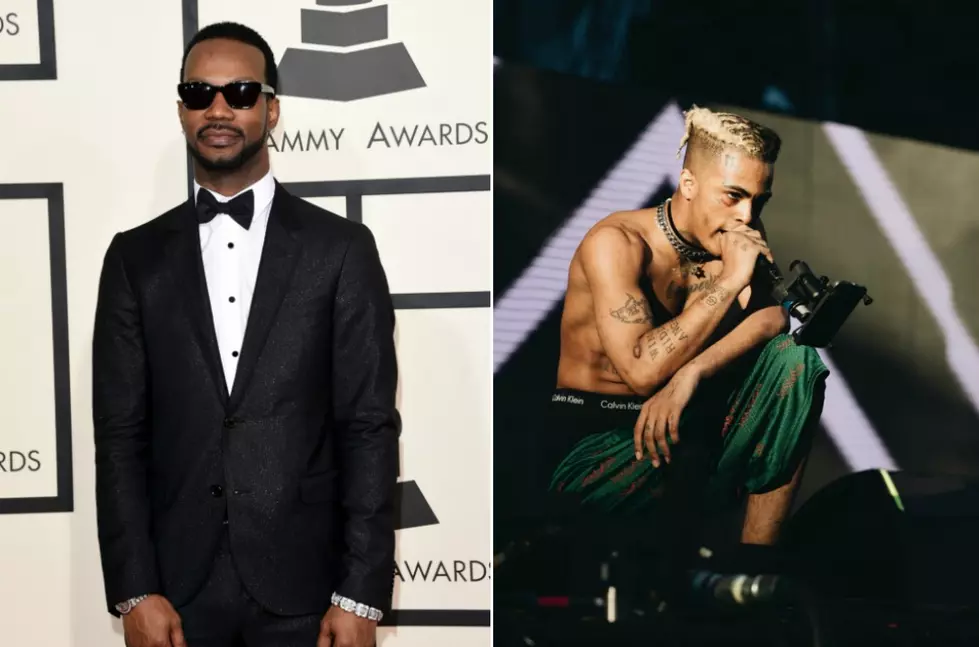 Juicy J, XXXTentacion React to Deadly Shooting at Florida High School
Jason Merritt, Getty Images / @theinfamousjc
Tragedy has once again arrived at America's doorstep after 19-year-old Nikolas Cruz returned to his former Parkland, Fla. high school with a rifle and shot and killed 17 people on Wednesday (Feb. 14). In the hours following news of the shooting, which left 14 more people wounded, rappers Juicy J and XXXTentacion issued their condolences.
Using his Twitter account, Juicy sent his well wishes to his home state. "RIP to victims & prayers up for the families in Fl," the father of one wrote on Wednesday night, speaking on the tragedy that unfolded at Marjory Stoneman Douglas High School just before 3 p.m. on Wednesday.
In a lengthier post, XXXTentacion issued his own reaction to the tragic Florida shooting, including a personal detail that makes it all the more impactful. It turns out, one of his relatives actually attends school in the same area.
"Aside from my previous post to address a serious matter, I issue my condolences to the families that lost anyone in that shooting that occurred in Broward today," wrote the former Capitol Records artist. "my cousin attends the middle school in that same plaza, it is such a tragedy that this has happened."
According to NBC, Cruz was recently expelled from the high school for disciplinary reasons, but he was enrolled in another school within the same district. According to CNN, he pulled a fire alarm before the shooting began, sending unsuspecting students out into the hallways as he prepared to attack.
Cruz, who Fox News says was living with another student in the months preceding the shooting, was arrested in nearby Coral Springs, Fla. a short time after his attack. He has been charged with 17-counts of premeditated murder.
See Juicy J and XXXTentacion's reactions to the shooting below.
See New Music Releases for February 2018