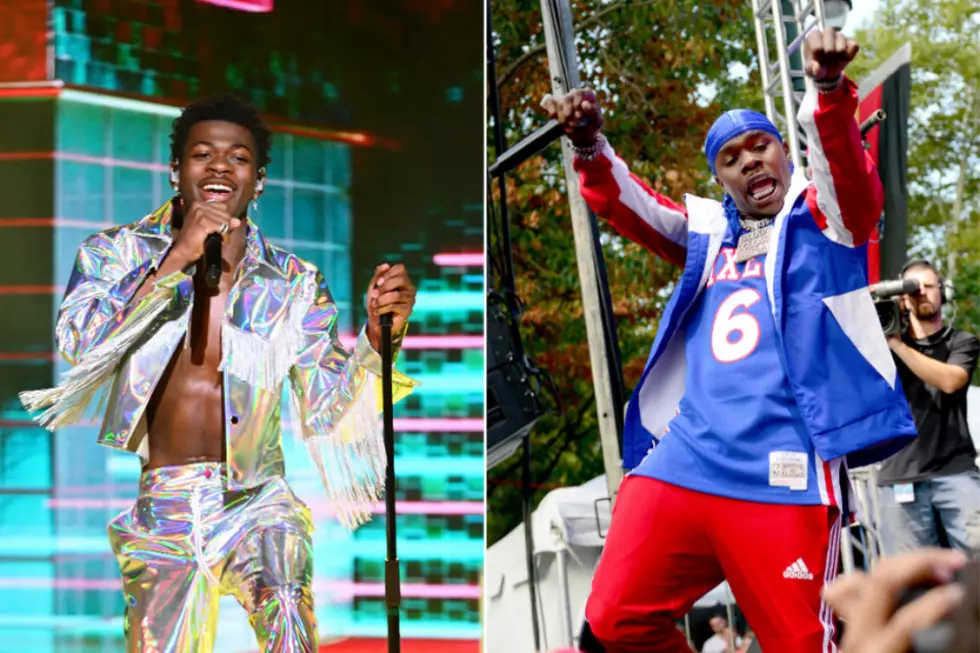 Lil Nas X "Panini (Remix)" Featuring DaBaby: Listen
Noam Galai / Lisa Lake, Getty Images (2)
It's finally here. The first remix of Lil Nas X latest single "Panini" arrived at digital streaming platforms on Friday (Sept. 13). The remix features North Carolina rapper and 2019 XXL Freshman DaBaby.
X first warned of things to come on Thursday (Sept. 12), but kept the feature artist secret. Many thought it would be Lil Uzi Vert, who X has contacted about hopping on the song in the past. Instead, we get the random but satisfying coupling for the updated version.
As with the "Old Town Road" remixes, Nas X keeps his verse the same. DaBaby adds some new bars to the track by spitting about an old flame.
"Okay, this song right here remind me of my ex/Say I be declinin' all her calls and I don't respond to none of her texts," he rhymes. "I be like, 'Girl, hush your mouth, you know I ain't got time for nothin' but sex'/She know I injured my right hand so when I get behind I use my left."
The original tune, produced by Dot Da Genius and Take a Daytrip, appear on Nas X's debut EP, 7. The Atlanta rapper cites the Cartoon Network show Chowder and the character Panini, who is a pink cabbit (a mix between a cat and a rabbit), for the song's inspiration. Nas X is using the fictional character Panini as a metaphor to describe a fair-weather friend who showed support when he was a struggling artist but now that he's a major rap star that person doesn't want to be his friend anymore.
You can listen to the "Panini" remix below.
See the 35 Best Projects of 2019 (So Far)