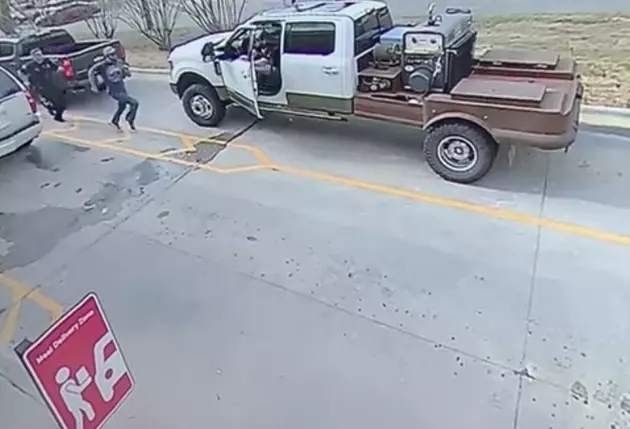 Man in Drive-Thru Opens Door to Vehicle to Stop Fleeing Thief [VIDEO]
Facebook via Jacksonville PD
A man sitting in a fast-food drive-thru helped police catch a man running from them when hen opened the door to his truck to slow the man down.
Police were chasing a man suspected of stealing a vehicle and when the suspect ran through a Chick-Fil-A drive-thru and that's when a good samaritan "stepped-in" to slow down the thief.
The suspect was knocked to the ground and that's when police were able to subdue the guy in the drive-thru.
You can even see the man who opened the door of his vehicle exit it and was ready to assist the officer if need be. Many on social media have applauded the guy for doing what he did to help end this chase.
I assume it "was his pleasure" to assist the officers in this chase.
Seven Things To Do With Left Over Boudin