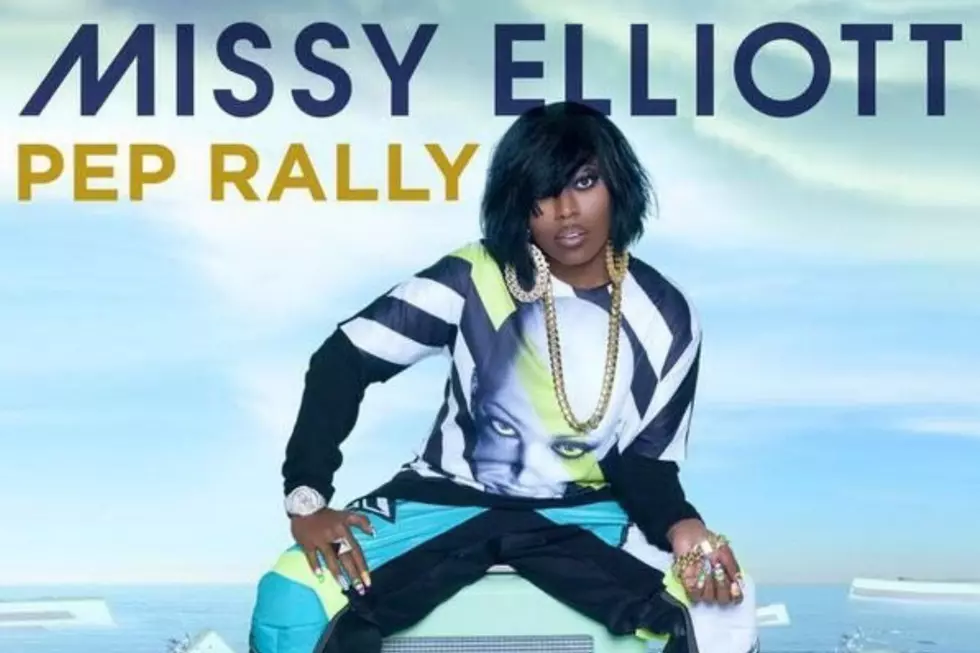 Missy Elliott Sued for Using Author's Photo for "Pep Rally" Cover
Atlantic Records
Missy Elliott has been hit with a lawsuit by an author who claims that the veteran rapper used her image for her 2016 single "Pep Rally" without her authorization.
In her suit, Jodi Pliszka, who has alopecia, says that she never gave Missy permission to use her picture on a T-shirt for the cover art, according to TMZ on Thursday (Feb. 7). The artwork in question features the Virginia rhymer posing and wearing a tee that features a bald woman's face and head.
Jodi maintains that image on Missy's shirt came from a modeling shoot she did years ago. As TMZ points out, although the image does resemble the author, a jury would ultimately have to decide if Jodi is correct or not.
Both Missy and Atlantic Records are mentioned in the lawsuit, in which the writer is seeking unspecified damages. Jodi is an established author who wrote the 2007 book Bald is Beautiful about her life as a writer, motivational speaker and alopecia survivor.
Reps for Missy have not responded to TMZ's request for a comment.
In the meantime, Missy has had an eventful 2019 so far. Last month, she became the first female rap artist to be inducted into the Songwriters Hall of Fame . As part of the 2019 SHOF class, Missy is only the third rapper to receive the honor.
20 Great Albums From Female Rappers Over the Years