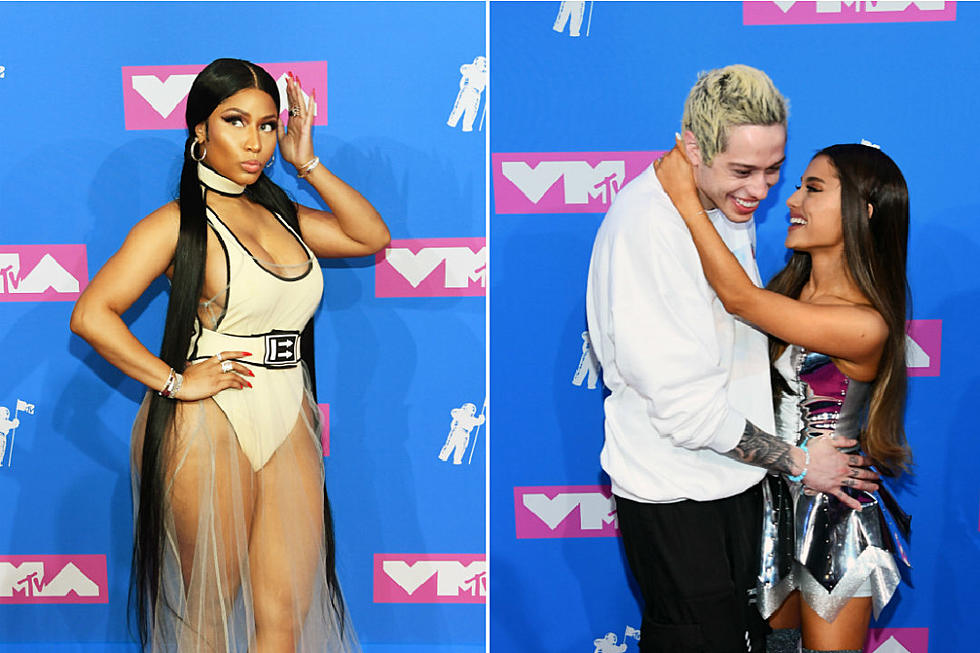 Nicki Minaj Calls Ariana Grande's Fiance Pete Davidson the Perfect Man
Nicholas Hunt, Getty Images (2)
On Tuesday (Aug. 28), Grande posted a picture of Davidson on Instagram, to which Nicki responded, "OMG @ the most perfect man on the planet. WTF does he have a brother bitch??!
Grande responded, "No but I'm the luckiest bitch in the galaxy I'll tell u dat."
Nicki and Grande have built a budding relationship over the last few years, with Nicki appearing on the singer's "Side to Side" track in 2016 and Grande returning the favor on the Young Money rapper's "Bed" single from her Queen album.
Grande even appeared to come to Nicki's defense, after the "Chun-Li" rapper called out Travis Scott for using tactics to raise his sales numbers. The singer appeared to take a dig at Scott also concerning whether her album would surpass his on the Billboard charts. "We got three days left," she said on video. "You don't know what Travis could pull!"
Grande later claimed she was only joking. "I adore travis & kylie and i love the astroworld album a joke issa joke watch the video, stop using me for clickbait so i can come online n celebrate my number one too pls ! hip hip hooray," she tweeted.
Check out Nicki Minaj and Ariana Grande's exchange below.
See Photos of Nicki Minaj's Different Looks Over the Years