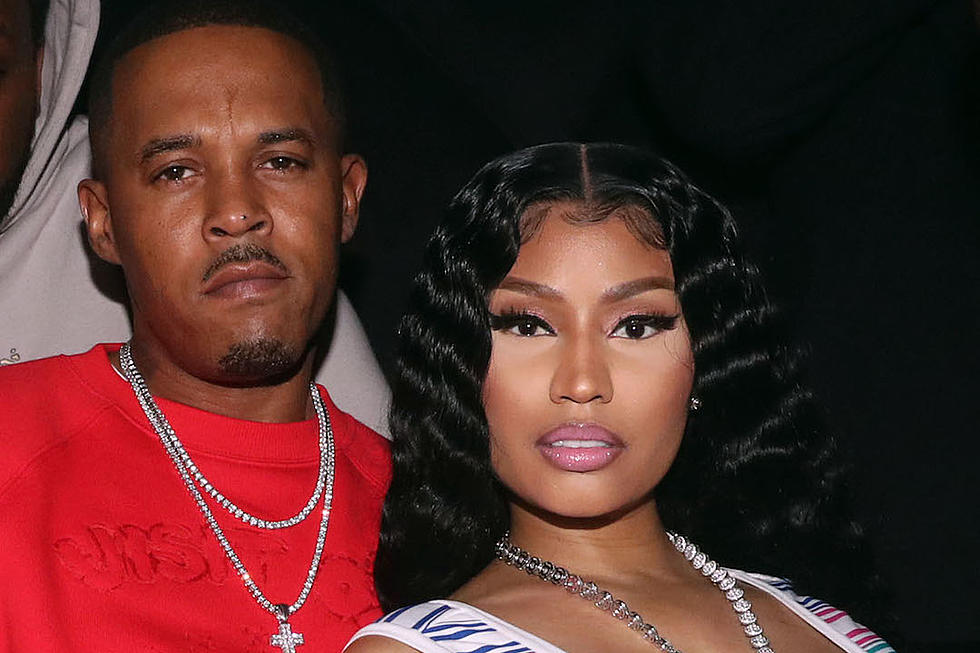 Nicki Minaj Claims Woman Who Accused Her Husband of Attempted Rape Tried to Recant Her Statement
Johnny Nunez, Getty Images
Nicki Minaj defended her husband on her Queen Radio program on Friday (Nov. 1).
On her Queen Radio program, Nicki defended her husband stating that he was wrongfully accused of his 1994 crime and that his alleged accuser tried to recant her statement against him.
"And when the alleged accuser wrote a letter to the judge asking to recant the statements she was told that she would go to jail for 90 days, allegedly, if she recants the statement," said Nicki, who dropped her Queen album last year.
As previously reported, Nicki's husband was charged with attempted rape in the first-degree of a 16-year-old girl back in 1994. Petty, who was 15 years old at the time, served almost four years for that crime. In 2006, Petty was sentenced to prison for a manslaughter conviction.
Nicki also added that Kenneth couldn't afford $7,000 in bail money to get himself release from jail. "Because when you are in the hood at 15, you don't have that kind of money and neither does your family," she stated.
See 33 Hip-Hop Artists' Favorite Lil Wayne Projects