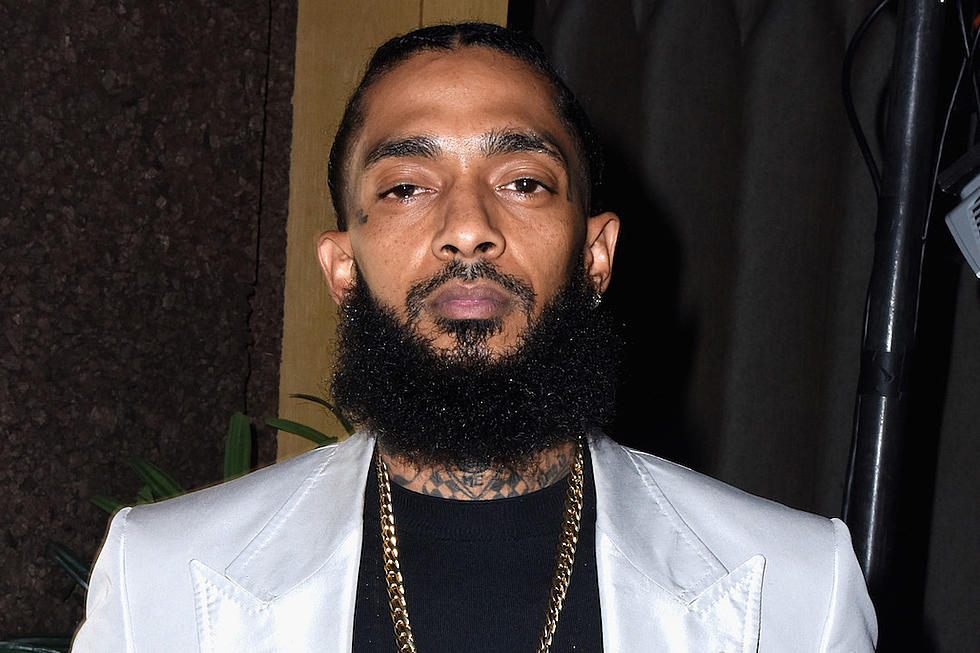 Nipsey Hussle Dead at 33 After Being Shot Multiple Times: Report
Vivien Killilea, Getty Images
UPDATE: According to Nipsey Hussle's death certificate, which was released on Tuesday (April 9), the late rapper was pronounced death 35 minutes after he was shot on March 31 outside of his Marathon clothing store in Los Angeles. The cause of death is listed as gunshot wounds to the head and torso, reports TMZ.
Nipsey's death certificate also lists the time of his death at 3:55 p.m. In addition, the document revealed the rapper's occupation as an artist and entrepreneur and states that he was never married and worked in the entertainment and real estate fields.
Nipsey Hussle's memorial service is scheduled to take place on Thursday (April 11) at the Staples Center in Los Angeles.
Nipsey Hussle has died after being shot multiple times outside of his retail store, The Marathon, in Los Angeles on Sunday (March 31), according to NBC News.
Law enforcement sources report Nipsey died after being shot earlier this evening. He was 33 years old and is survived by a daughter, Emani, and a son, Kross, the latter whose mother is actor Lauren London.
Law enforcement sources tell TMZ that three people were shot at the store, which Nipsey operated after opening in 2017. The suspect is thought to be a Black male in his 20s, and sources say the man came up to Nipsey and others on foot and fired multiple shots before fleeing in a vehicle driven by a woman. TMZ says their sources say the shooting appears to be gang-related. Two other victims remain in serious condition, NBC reports.
Before the shooting, Nipsey tweeted a mysterious message on his Twitter account that reads, "Having strong enemies is a blessing."
In the aftermath of Nipsey's death, artists from all corners of hip-hop have paid their respect to the rapper, who left his mark in the game with street-savvy lyrics and ambitious anthems for street dwellers with aspirations of being more. One of the first to pay their respects was Meek Mill.
"Broke me.... we really fighting for our lives against our own kind and really have to take risk and match the level of hatred that we are born in," Meek wrote in a tweet. "I'm tired :pray::skin-tone-5: prayers for my brother and his family."
See the hip-hop community's reactions to Nipsey Hussle's shocking death below.
See 19 Rappers Who Were Shot While They Were in the Spotlight