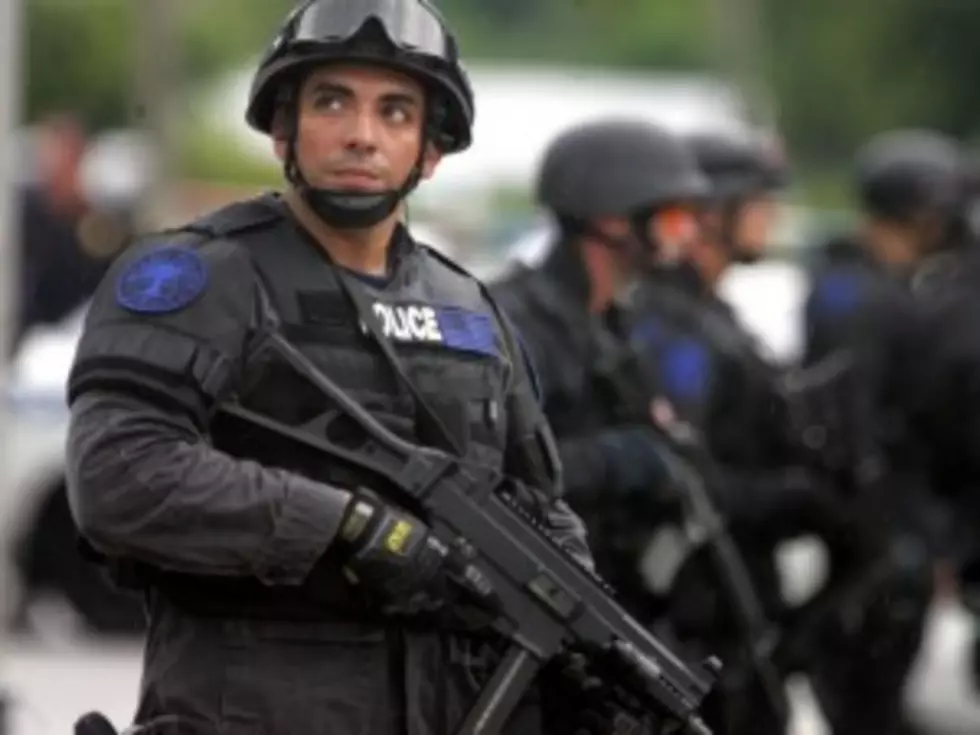 NRA Calls For Armed Police At EVERY School
Joe Raedle, Getty Images
With every problem, there is a solution, but is this the correct solution?  The NRA anticipates the next "killer waiting in the wings" and says "DON'T DISARM AMERICANS!"  Instead, they're calling for our government to take action, and place armed police officers at every school in the nation!
In light of the Sandy Hook shooting, I can see where they are coming from.  And the wording they're giving just makes it!
"The only thing that stops a bad guy with a gun is a good guy with a gun."
How true!  Guns have become feared, yet guns got us where we are now!  Guns were part of the spark of the industrial revolution, as the North was battling the South in Civil War.  Mass production of guns led to more trains crossing our country, to deliver guns, ammo and other supplies to soldiers in combat.
So are guns really what we should fear?  According to the NRA, no!  Crazy people with guns should be feared.
Some members of Congress who had long scoffed at gun-control proposals have begun to suggest some concessions could be made, and a fierce debate over legislation seems likely next month. President Barack Obama has demanded "real action, right now."

The nation's largest gun-rights lobby broke its week long silence on the shooting rampage at Sandy Hook Elementary School with a defiant presentation. The event was billed as a news conference, but NRA leaders took no questions. Twice, they were interrupted by banner-waving protesters, who were removed by security.
While the government isn't opposed to the proposition from the NRA, having armed guards at every school, they do not think it will solve the real crisis.  That crisis being, "easy access to these killing machines".