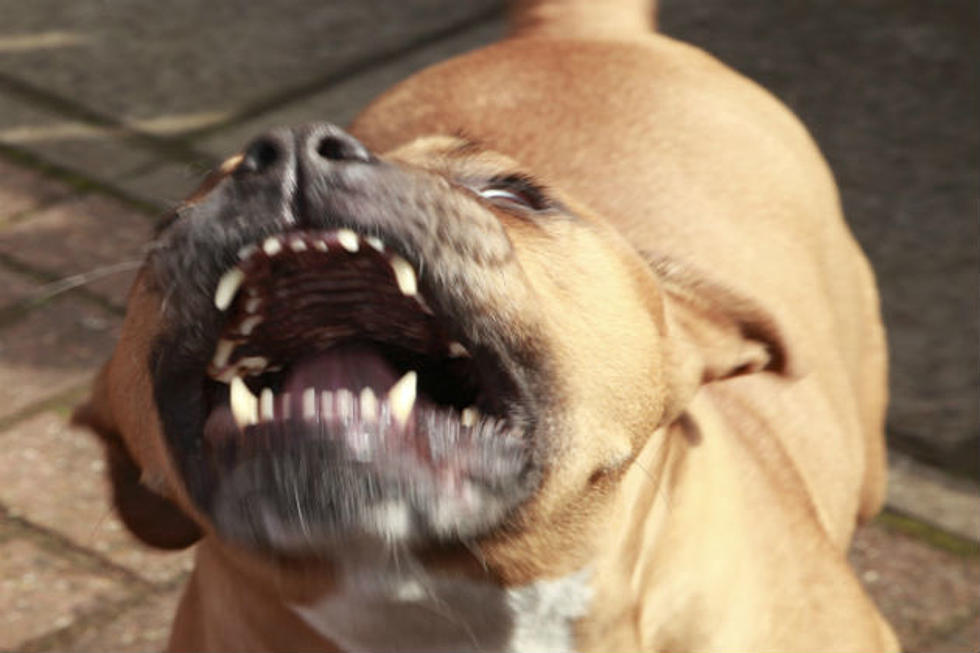 Pit Bull Attacks, Kills Infant in Fort Worth
ThinkStock
Pit bulls; some say the breed gets a bad rap. Others say they are a violent breed that should be eradicated. Whether the dogs are aggressive by nature or trained to be that way, the attacks are always brutal and sometimes fatal.
A family in Fort Worth is mourning the loss of a child today after a pit bull attack in the family home. Fox 4 News in Dallas reports that a 2-month-old boy was killed Sunday afternoon by the family's pet pit bull. The attack reportedly occurred at around 5 p.m. in the 6800 block of Beechnut Street in Forth Worth.
According to Fox 4, police said the baby's father had gone outside to turn on a sprinkler system, leaving the child in a bouncy seat. When the father returned, he found the dog attacking the baby. The baby's mother tried to stop the attack and was bitten twice by the animal. The child died at a hospital a short time later.  Police said the father shot and killed the dog shortly after the attack.
In 2013, KFDX TV reported on an attack in Wichita Falls.  11-year-old Tanner Flick was attacked in his family's kitchen by their pit bull. That attack left the child with a large gash in his face that required 24 stitches to close. According to the KFDX story, the dog had bitten two other people previously, but no reports on those attacks were filed. That dog was euthanized by Animal Control after the family turned it over to the city.
Studies back up the notion that pit bulls can be a dangerous breed, but the pit is not alone.  From Live Science:
A five-year review of dog-bite injuries from the Children's Hospital of Philadelphia, published in 2009 in the journal Plastic and Reconstructive Surgery, found that almost 51 percent of the attacks were from pit bulls, almost 9 percent were from Rottweilers and 6 percent were from mixes of those two breeds.  In other words, a whopping two-thirds of the hospital's dog-attack injuries involved just two breeds, pit bulls and Rottweilers.
Other studies confirm these statistics: A 15-year study published in 2009 in the American Journal of Forensic Medicine and Pathology revealed that pit bulls, Rottweilers and German shepherds were responsible for the majority of fatal dog attacks in the state of Kentucky.
Information from the CDC backs up these stats:
At least 25 breeds of dogs have been involved in 238 human DBRF during the past 20 years. Pit bull-type dogs and Rottweilers were involved in more than half of these deaths
BONUS:

Great Dane Takes Out Little Kid at Lake Wichita