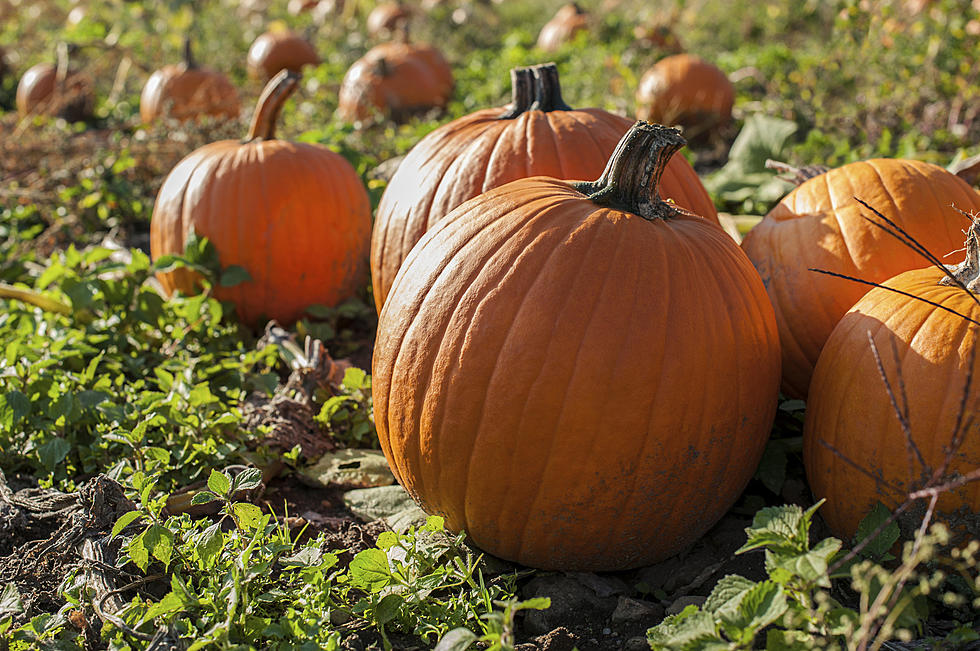 Pumpkins, Bouncy Houses & More This Weekend At Amarillo Botanical Gardens
AllenSphoto
Those little (or big) round orange things are starting to pop up all over the city. You know what I'm talking about. Everywhere you go, you see pumpkins available for sale.
It seems like the entire city turns into a giant pumpkin patch. You go to United or Market Street, you find pumpkins out front. Home Depot even has a ton out in front of its store.
However, there's just something about a true pumpkin patch and the excitement that comes with it that changes the whole vibe of those orange, carvable things. The Amarillo Botanical Gardens always puts on a great pumpkin patch event, and it's back this weekend.
On Saturday, October 1, Pumpkinfest returns to the Amarillo Botanical Gardens complete with more than just a ton of pumpkins.
There will be over 20 carnival games for everyone to partake in, and we all know how fun those can be. Bouncy houses will be on-site, so you have a babysitter right there for about an hour. Some other things you'll find will be face painting and pumpkin painting, so you might want to make sure the kids wear something you don't mind if it gets ruined.
Looking to get that fall family photo taken? They'll have professional photographers there to be able to do that for ya.
The event will take place from 10 am to 2 pm and there will be an admission fee. Adults are $10 to slide in, members get in for only $8. Children under the age of five will get in for just $5 and they'll get a pumpkin to take home as well.
Sexiest Woman's Halloween Costumes
A Wes "White Chocolate" Nessman guide to the hottest looks for Halloween!
Freaky Flicks: These Are Our Top Halloween Movie Picks
It's Halloween season, and along with the pumpkins and candy comes an opportunity to binge watch some scary movies. They're not hard to find this time of year for sure. Just about every streaming service out there has a category dedicated to horror movies.
What is hard to find is a really good horror movie - one that gets the heart racing and really puts a good scare in you.
Here are a few that you may have forgotten about that are perfect for this time of year.