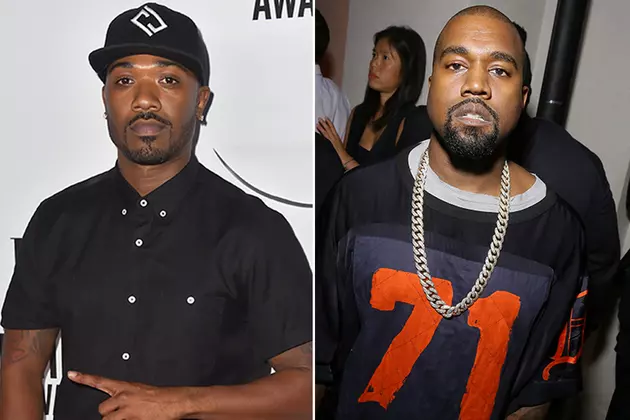 Ray J May Sue Kanye West for 'Famous' Video
Alberto E. Rodriguez/Victor Boyko, Getty Images
It almost writes itself. Ray J may be seeking legal action against Kanye West after 'Ye used his image in his "Famous" video.
'We're talking about potentially doing something because there's too many times Kanye has done this, and you can't really continue to use people's likeness without either compensation or clearance," he said. "It seems to be becoming an issue - this is like the fourth time in six months he's done this. We haven't really worked anything out. There were kind of discussions but it's getting old, so our legal team is working out what we want to do with everything."
We wouldn't be surprised if Ray J decided to sue—especially since Ye is baiting people to do so. In a now deleted tweet, Ye said, "Can somebody sue me already #I'll wait."
Ray J also seemed pretty livid about the situation when a reporter asked him about it.