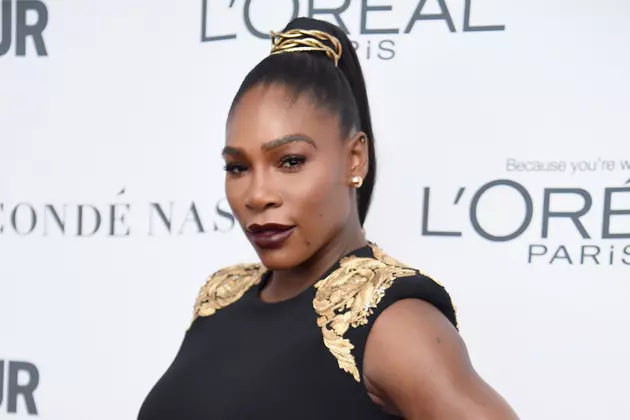 Serena Williams Shares Experience With Postpartum Depression: 'I Wanted to Be Perfect'
Dimitrios Kambouris, Getty Images for Glamour
While Serena Williams is enjoying maternity life, the tennis star reveals the journey did not come without its share of life-changing experiences.
"Honestly, sometimes I still think I have to deal with it," Williams admitted to the pub of how tasking it was to have lost control over her emotions following her pregnancy, though not without offering some words of reassurance to others afraid to be as open on the subject.
"I think people need to talk about it more because it's almost like the fourth trimester, it's part of the pregnancy," the 23-time Grand Slam winner continued. "I remember one day, I couldn't find Olympia's bottle and I got so upset I started crying … because I wanted to be perfect for her."
This isn't the first instance Williams has opened up about her postpartum health complications. In her February 2018 Vogue profile, the tennis champ disclosed how she suffered a health scare following her childbirth when doctors discovered small blood clots in her lungs and a large hematoma that had been flooding her abdomen.
The pro athlete seems to be in better standings with her health, telling Bazaar that she's more confident of her mothering skills and hopes to set an example for her daughter and will "strive to be the best mom I can be."
Stars Who Performed While Pregnant