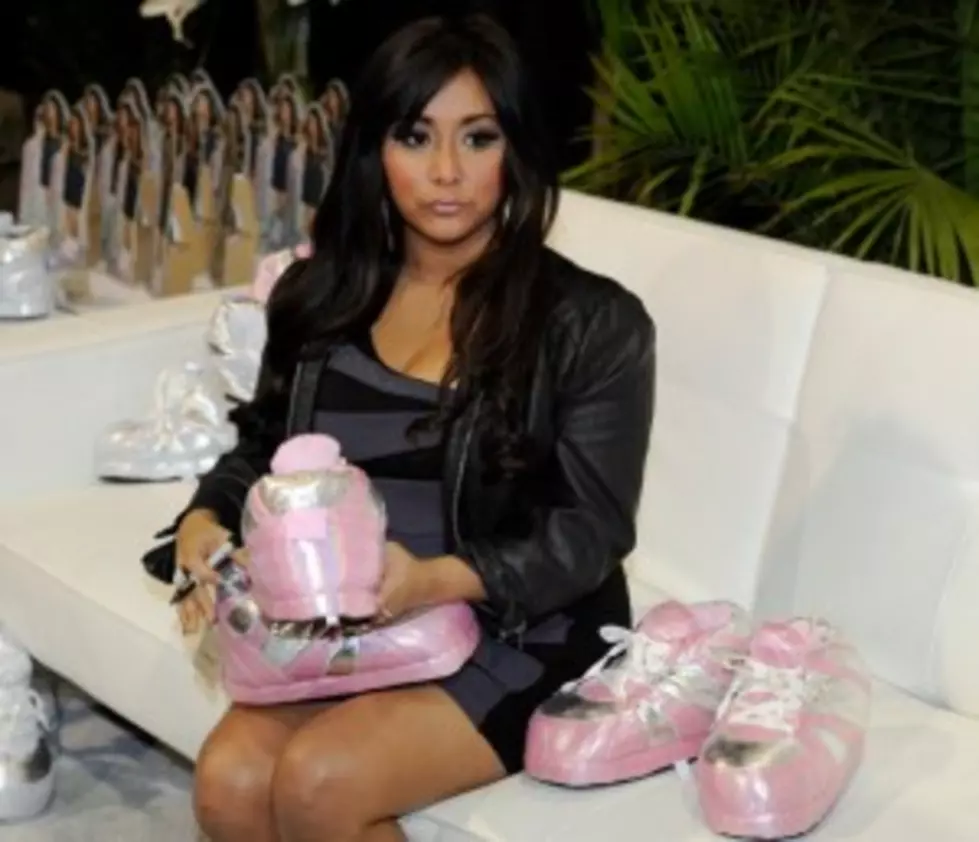 Snooki & Mike Tyson May Be Some Of The Celebrities Facing Off On The Next Dancing With The Stars
Other potential hoofers? Mike Tyson, 45, "is being considered," explains a second insider (though the boxer's rep says this is "not true"). Plus, producers are talking to R&B singer Christina Milian, 29. "She's a possibility!" the source tells Us.
When I think about this entire fiasco only 1 prospect of hope comes out of this possibility.  And that is when the season ends, Mike Tyson beats the living crap out of Snookie & Kim Kardashian.  I absolutely hate those 2 girls.  And come somebody please explain to me why they are "stars"?  Okay Kim is popular because she discraced her family by allowing a sex tape featuring her and Ray J to hit the internet.  The power of her booty along with the sex tape made her popular.  Lets face it, only guys really give a damn about Kim and they prefer she just stand there looking good and not speak at all.  Snookie is a "star" because she makes an ass out of herself and her country on a show called Jersey Shore.  Both ladies have zero talent or marketable skills.  So I am thinking when the season ends, 3 rounds each with Mike Tyson.  Winner get's to eat the loser's ear!