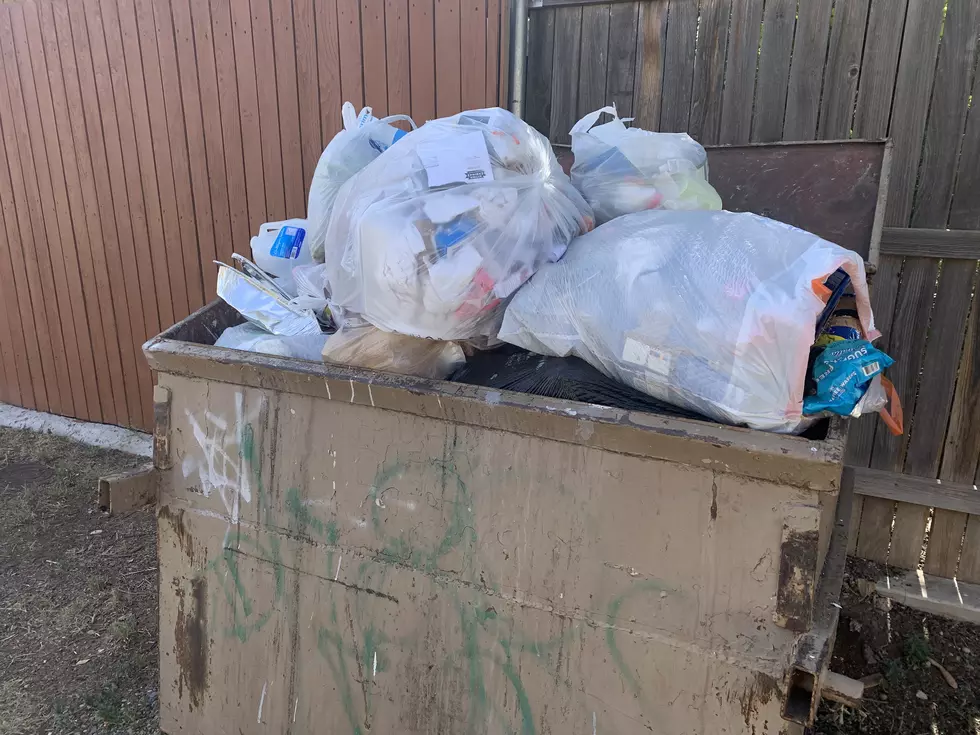 Stinky Amarillo Problem Has A Solution On The Way.
credit: Melissa Bartlett, TSM
One of the biggest complaints and gripes for Amarillo residents in 2022 COULD be getting close to nearing an end.
This dirty, stinking problem has caused more chatter and loud noises from residents, and understandably so.
The trash issue in Amarillo has been a big one. When the city moved from two days a week collection to just a single day, it created mountains of issues. I mean, MOUNTAINS.
A lot of residencies use the trash dumpsters in alleys to pitch their trash in. Now I know these alleyways have several dumpsters along them, but when you factor in how many homes are using them, they can fill up relatively quickly.
That's what has been happening with just the one-day-a-week collection. Dumpsters are billowing with trash, and aside from the unsightly scene it causes, it brings a certain stench you can't get rid of.
Well good news my fellow Amarillo citizens, it looks like we're not too far away from getting back to trash being emptied twice a week.
Donny Hooper, Director of Public Works for the city said, "We have some positions that have been hired and should be starting within the next couple of weeks, so our CDL force is starting to come up, we're not quite there yet, but we're getting awful close," and let me tell you, I can't wait.
I can handle a couple more weeks, especially knowing they are working hard on the plan to get back to two days a week. I can't take the wind blowing trash all over the alley which ultimately finds its way into my backyard.
New in 2022: All The Restaurants That Have Opened in Amarillo So Far!
We love all the new places for drinks and food! There seems to be so many that we can't keep track of it all so we've made a list and we're adding to it as we go along! Be sure to see what other new places have been featured when you can
Amarillo's Restaurant Closings in 2022
We hated to see these places go!