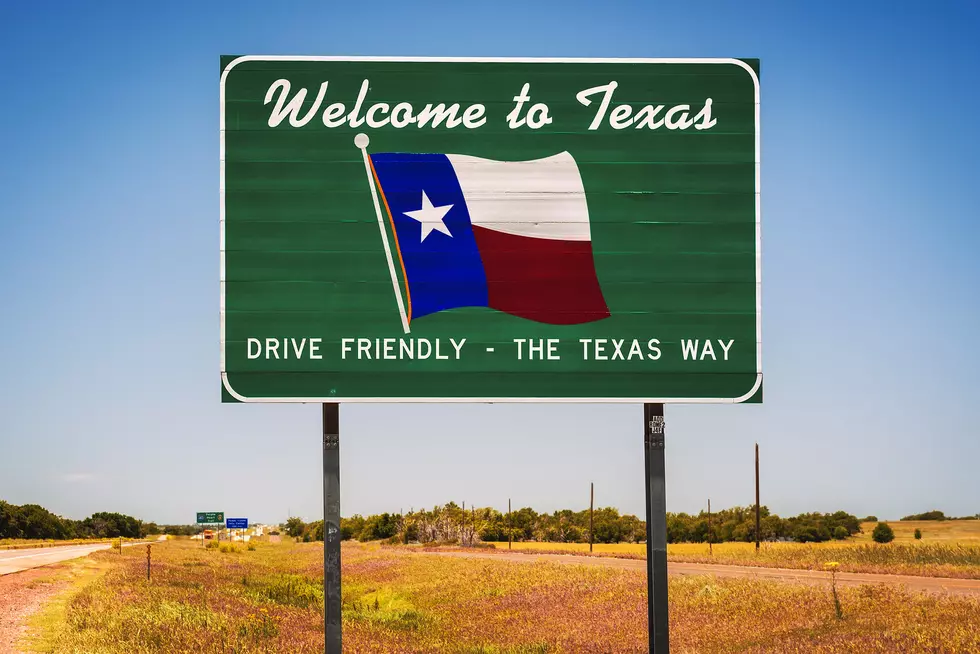 The Biggest & Smallest Counties In The Panhandle? Check This Out.
miroslav_1
The population of a city has always been a curiosity of mine. There's really no reasoning to it honestly, I think I just find myself surprised sometimes by how many, or how few, are actually living in the city. One thing I never thought about looking at was the population of a county instead of a city.
The Texas Panhandle has 26 different counties inside of it, and I got curious about which ones had the most, and the least, amount of people populating them.
Thankfully I was able to stumble upon a list that was done by Cubit and found the population of all the counties in Texas. I started in earnest looking for the counties here in the panhandle. With 26 counties, I don't want to bore you with ALL of them, but here are a few of the highest-populated and lowest-populated counties in the panhandle.
Randall County checked in as the highest populated county in the Texas Panhandle with 139,176 residents living in it ranking it number 34 on the list of Texas counties. I had a feeling it would be Randall just based on how many people I personally know that live in the county, but I wasn't sure what the number would be. We all know what county I hunted down next, right?
Of course, it was Potter County. With a population of 119,043 residents, it checks in at number 39 on the list. 20,000 fewer residents in Potter County surprised me a bit as I figured it would be a lot closer to Randall than that. See what I mean? Population can surprise you sometimes.
When it comes to the LEAST populated counties in the panhandle, they actually find themselves as some of the lowest populated counties in the entire state.
Coming in at number 244 out of 254 counties in Texas is Briscoe County which is home to just 1,266 residents. When you're talking about small-town living, this county has to come to mind for you. It seems to be a place where you literally know everyone in the county.
However, that wasn't even the lowest populated county in the panhandle. That honor belongs to Roberts County where only 724 people call it home. On the grand scale, it is the 249th least populated county out of 254 counties in Texas.
If you want to take a look at the full list, we've got it right here for you.
Google Answers the Top 10 Questions About Amarillo
I love Google. It can literally answer ANYTHING you need it to answer. Whether it's right or wrong is a totally different question.
Recently, I found myself wondering about something and went to Google. And that's when I started noticing the "people also asked..." section and BOY...Some of them made perfect sense, some of them were interesting, and one of them was downright baffling...and it was a top 10 question which is even more absurd.
So let's see what we've got. Here's the top 10 questions as asked to Google about Amarillo.
Say You're From Amarillo Without Saying You're From Amarillo
Amarillo is a pretty quirky place. We've got the Big Texan, the weird signs, and (obviously) the famed Cadillac Ranch. But more than that, there's a distinct culture of close-knit community, eccentrics, a thriving arts scene, and much more.
The point is, living in Amarillo is a unique experience. Because of that, it's really pretty easy to tell who's a native or a long-time resident. And I can prove it.
Here's a couple of ways you can say you're from Amarillo.....without saying you're from Amarillo.