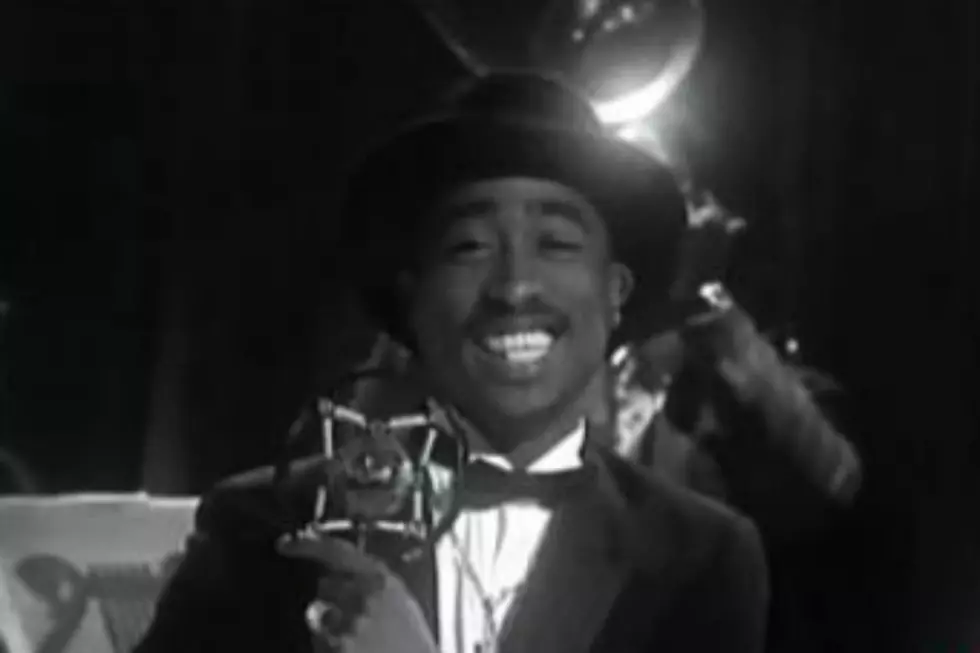 Thug Life- 'Pour Out A Little Liquor': Throwback Video of the Day
YouTube
One of 2 Pac's best projects came via his group Thug Life (Big Syke, Mopreme Shakur, Stretch, The Rated R, and Macadoshis) in 1994, with the release of their only album, Thug Life, Volume 1.
The Gold-certified album featured some of Pac's most notable songs—"Cradle to the Grave," "How Long Will They Mourn Me?," "Str8Ballin" and "Pour Out A Little Liquor" among them. The latter track was the lead single from the Thug Life Vol. 1 album, and was also featured on one of the best rap soundtracks ever, Above The Rim. 
"Pour Out A Little Liquor," produced by Johnny J, is a solo Pac song, and is about what the title suggests, remembering "homies that's dead and gone" and those that are locked up.
"Drinkin' on gin, smokin' on blunts and it's on/Reminisce about my niggas that's dead and gone/And now they buried, sometimes my eyes still get blurry/'Cause I'm losin' all my homies and I worry/I got my back against a brick wall, trapped in a circle/Boxin' with them suckers 'til my knuckles turn purple/Mama told me, "Son, there'll be days like this."/Don't wanna think so, I hit the drink and stay blitzed," he raps on the second verse.
 The video, however, isn't exactly what you'd expect. It starts off familiar enough, with Pac and the rest of Thug Life chilling over someone's house, smoking and drinking. Pac is on the couch sleep, and the video takes us inside his dream, where's he's entered the 1920s.
The Harlem Knights-esque video shows flapper girls and gangsters hanging out in a nightclub. Pac hops on stage to entertain everyone, backed by a big swing band.
There isn't a lot happening in the video, but the focus is on Pac, and that's never a bad thing. His charisma shined through in everything he did, taking the video's watchability up a notch.
Hip-Hop's 20 Nastiest Diss Tracks