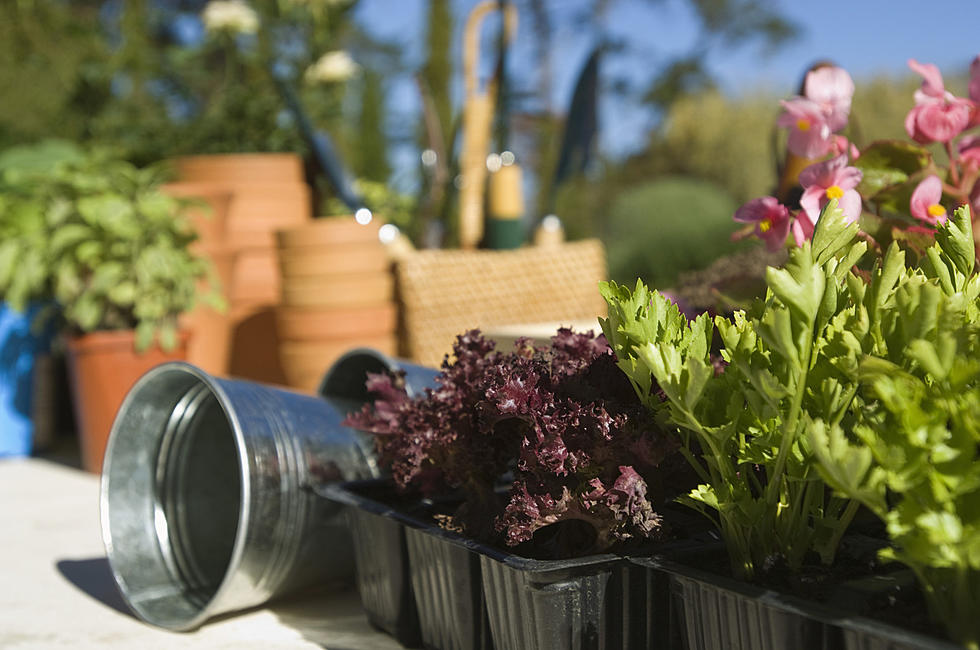 Wanna Grow A Garden? "Check Out" Seeds At Amarillo Library.
Jupiterimages
So I remember the days when my local library started checking out media items.
You know, items such as videos, CD's, etc. I was sooooo excited because now I could listen to music without having to purchase it constantly.
With streaming taking over for both music and movies, the days of really getting excited about those items being available is gone. Now though, there's a new thing to get excited about.
Starting May 14, Amarillo Public Library is teaming up with Randall County Master Gardeners to allow you to check out seeds for planting. Now I get it, how am I supposed to plant these seeds then return them?
Well, that's the thing, you get to keep them obviously. It's not like you check out the seeds, grow the plants then take the fully grown plants in.
Stacy Clopton, the Coordinator of Public Relations for Amarillo Public Library told the Amarillo Globe-News, "We wanted to offer this just as an opportunity to let people try something new. They will have the opportunity to not only grow flowers but also their own food. Picking up a hobby like gardening is a healthy and fulfilling thing to do," and she's 100% correct.
Every year, my wife asks if we can plant some stuff in our front yard to give the house some color and life. I always say yes, but we never get around to doing it. Maybe this is something that will spur both of us to finally take that leap.
The seed library will be open on May 14th from 10 am to 2 pm at the downtown public library. There will be master gardeners on hand to offer you tips and tricks. Come check it out and get to planting!
The Charm of Main Street and Downtown Borger, Texas
This once-lawless Wild West boomtown is now a quiet town of 13,000 nestled in the Texas Panhandle. Located 40 miles north of Amarillo and 13 miles from Lake Meredith, the city of Borger is your typical small town. Friendly faces and warm greetings will surround you as you stroll down Borger's Main Street--a trip we highly recommend you take at least once in your life time.
The Hidden Life of Chillicothe, the Littlest "Big Town" on US-287
If you've driven between Amarillo and Dallas at any point of your life, you've gone through Chillicothe. This sleepy town seems nearly abandoned at first glance.....but wait! There's a little glimmer of life in there yet....Take a look at what's stirring within the Iris Village.