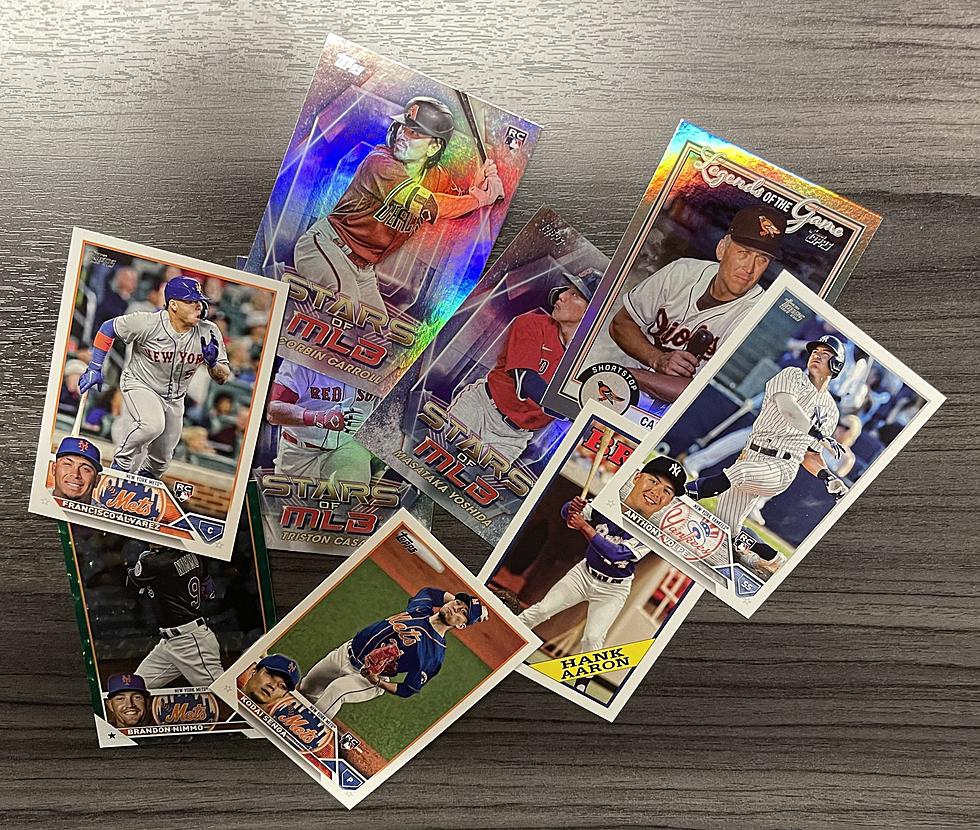 Where Are All The Sports Card Collectors In Amarillo?
Ryan Kramer
I don't think it's a big secret anymore that I'm a big sports card collector. I've talked about it and mentioned it here on numerous occasions. When I moved here from Austin, one of the first things I checked on was where is the local sports card shop.
It's a nice little shop, don't get me wrong, but I'm used to much bigger shops with a vast selection of stuff. Everywhere I've lived has always had at least one or two of those types of places.
Another thing my favorite shop in Austin used to do was trade nights and local monthly card shows at the shop. They were always very well attended and I was able to make several trades and purchases each time I went. I've looked for something similar here, and just can't seem to find anything like that.
No groups, no trade nights at the local card shop, and the closest thing to a show to attend are the ones that pop up in Lubbock from time to time. However, I never get the chance to make it to those shows as it always seemingly pops up on a weekend my boys are playing ball.
I've kicked around the idea of going on a site like Meet Up and posting something to create a trade night in the city. My problem is I don't know how well attended it would be or if any of us collectors would get anything out of it.
I've stumbled upon a couple of collectors on Reddit and they've been great to chat with, but does Amarillo have enough collectors in it that would support something like this? What about bringing a sports card show locally to the Amarillo Civic Center? Are there enough people to support it?
I know there are collector shows that happen there, but nothing that seems exclusive to sports cards and memorabilia. A lot of it seems like it's based around comics, Pokemon, etc., and while I love seeing that kind of stuff pops up, I'd like just a sports targeted one for once.
So sports card collectors of Amarillo, I want to hear from YOU! Are you out there? Would you attend a trade night sort of thing if it got thrown together? Let me know, because I miss having local collectors to talk to and trade with.
MORE: See 30 toys that every '90s kid wanted
KEEP READING: 10 classic board games that will take you way back