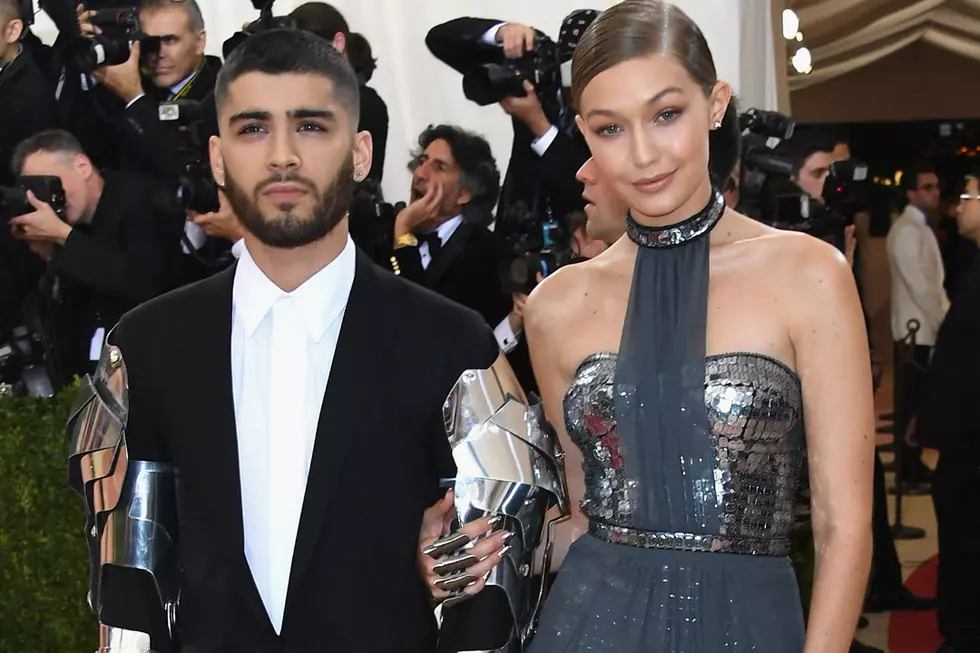 Zayn Hates the 'Self-Indulgent' Met Gala So Much
Larry Busacca, Getty Images
"The Met Gala is not necessarily anything that I ever knew about or was about. But my [former] stylist…would say to me, 'This is really good for you to do,'" he recalls. "And no matter how strong you are mentally, you can always be swayed to do certain things. Now, it's not something I would go to. I'd rather be sitting at my house, doing something productive, than dressing up in really expensive clothes and being photographed on a red carpet.… To do the self-indulgent Look at me, I'm amazing thing on the red carpet, it's not me."
Malik adds that he only ever attended as a joke.
"I did go, but I didn't go there to be like, 'Yo, take me serious,' " he says. "I was taking the piss! I went there as my favorite Mortal Kombat character, Jax."
Still, all this said, he notes girlfriend Gigi Hadid is an exception to the rule, and that she was the shining moment from the most recent ceremony.
"Gi stole the night, though. The stained glass on her dress. Everyone else just put a cross on," he says.
Celebs Who Really Hate the Met Gala: