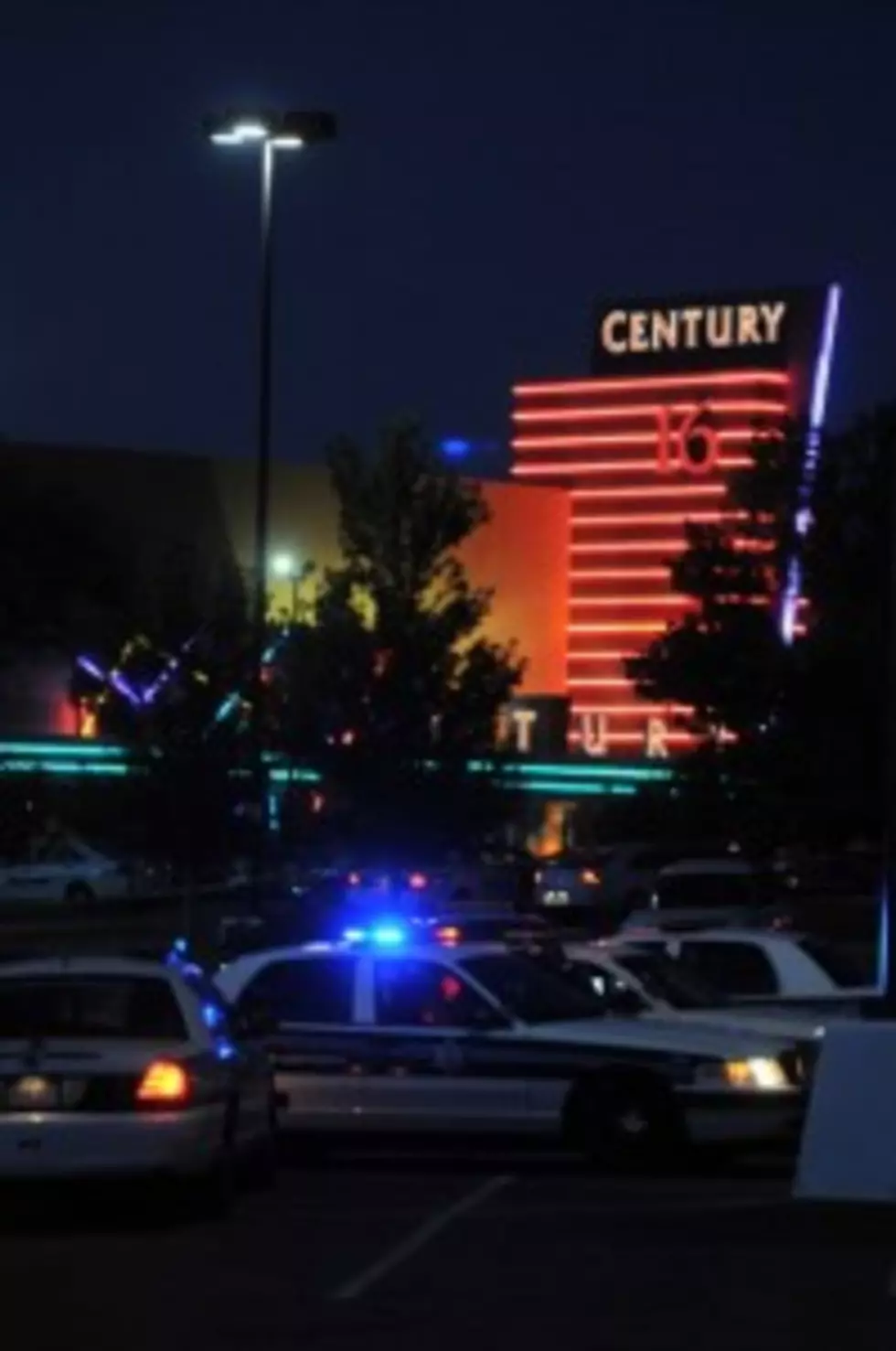 12 Dead And At Least 50 Injured In 'Dark Knight Rises' Midnight Screening [VIDEOS]
A horrific scene erupted last night as a gunman entered a Colorado movie theater and opened fire on the midnight screening of The Dark Knight Rises.  As of this morning, 12 have died and around 50 others are injured.
Movie goers excitement about the the latest Batman movie quickly turned to horror.  According to reports, a gunman entered a theater in Aurora, CO through the exit doors and threw some canisters containing tear gas.  He then opened fire on the the audience.
Witnesses say he was wearing a gas mask and said absolutely nothing.  Other witnesses say that the entire theater was frantic.  People were running while others were dragging people out.
The man who is now in police custody is an Aurora resident in his early 20's.  Police say he had a riffle, handgun, bullet proof vest, and gas mask at the time of the arrest.  Police also say that he warned that his apartment contained explosives and may have been booby trapped.
10 people died at the theater and two others died at local hospitals.  50 others are being treated for other injuries, including chemical exposure. The injured includes all ages with the youngest being just 3 months old.
"We will do everything that we can to support the people of Aurora in this extraordinarily difficult time. As we do when confronted by moments of darkness and challenge, we must now come together as one American family."
What a horrible thing to happen.  My heart and thoughts go out to those injured and their families.
Witness Account
Police Correspondence
Victim Update